Participate in Yokohama World Time Attack Challenge 2018
HKS would like to announce that we are going to participate in Yokohama World Time Attack Challenge 2018 that will be held on October 12 and 13, 2018 in Sydney, Australia. We will run TRB-03(TOYOTA86) and Racing Performer 86 RS-3(TOYOTA 86) in this event.
HKS Co., Ltd. has been decided to run TRB-03(Tsukuba Record Breaker No.3)TOYOTA 86 in Yokohama World Time Attack Challenge 2018(WTAC)that will be held in Sydney, Australia, the event to decide the world fastest tuning car. Also, we will participate in the drift event Honeywell Garrett International Drifting Cup with Racing Performer 86 RS-3(TOYOTA 86).
TRB-03 has recorded 49"445 in Tsukuba Circuit in Ibaraki, Japan where is regarded as the circuit for the time attack from all over the world. With this record, HKS took the first place except formula cars.
We will pursue the tuning car's further possibilities by participating this world-class time attack event.
Yokohama World Time Attack Challenge 2018
Place: Sydney Eastern Creek Raceway, Australia
Date: Friday, October 12, 2018 – Saturday, October 13, 2018
---
Report
---
Getting Ready for WTAC
October 12, 2018
Arrival of the vehicle and tools was delayed due to typhoon, and they were finally delivered here this morning.
HKS MS team members started preparation hurriedly in the rain.
Racing rain tires had prepared; however, it's no longer necessary since the rain stopped. TRB-03 drove off under dry conditions.
The vehicle conditions were adjusted according to Sydney Motorsport Park and getting ready for the time attack.
It is second run for today.
It started raining right before starting the second run.
Changing to the racing rain tires was considered, but we decided to go with the slick tires.
The rain was eased before the time attack.
TRB-03 drove off and carefully ran checking the road surface conditions.
We were unable to achieve the target time today, but we will try for achieving better time record tomorrow.
October 13, 2018
A clear blue sky is seen in Sydney.
The day for "Time Attack" has begun.
TRB-03 is getting ready.
Pit Walk before the time attack.
Many people came to see the cars with great interest and enjoy talking with the tuners.
TRB-03 also received a lot of attention.
We greeted them with smile.
RS-3 was displayed in the booth of Yokohama Tyres before showing drifting.
Its new and red wheels received a lot of attention.
TRB-03 runs in 15 minutes during the lunch break as a special exhibition drawing a lot of attention.
TRB-03 is getting ready finally after precise maintenance.
No rain.
It is time for Time Attack.
People in the circuit are paying attention to TRB-03.
TRB-03 drove off as checking the points
The acceleration pedal was stepped down.
Everything's seemed to go well.
However, TRB-03 slowed down before the last turn due to an engine trouble and couldn't finish the run.
TRB-03 couldn't leave a good result in "WTAC".
---
INTERNATIONAL DRIFTING CUP
WTAC co-located with INTERNATIONAL DRIFTING CUP
We checked the course conditions while participating in the practice sessions on the qualifying day.
Vehicle maintenance was performed rapidly.
Qualifying session was a round-robin tournament by 4 cars per group.
We run for three time during the 2-day qualifying session.

HKS Racing Performer 86 RS3-3 cleared the qualifying after competing with the world drift elites.
The final tournament by TOP8 began.
The weather wasn't looking favorable.
It started raining.
Final preparation was finished in the drift pit in the rain.
RS-3 got to the start position.
RS-3 drove off in hard conditions where heavy rain occasionally fell.
Finished.

・・・

RS-3 lost in the first round of the finals tournament.
That was really unexpected.
We were thankful to Australian customers who welcomed HKS from Japan and those who worked on event management.
As we experienced the seriousness of the participating team who challenged WTAC · DRIFTING CUP from all over the world, we will definitely challenge again, and we will do better next time.
---
Driver
---
Spec
HKS TRB-03

Max.Power Output
1000 ps / 6500rpm
Injector
HKS 2000cc×4 (Prototype)
Max. Torquet
100 kgf・m / 6000rpm
Fuel Pump
WELDON
Boost ressurep
3.5kgf / cm2
Intake
HKS SUPER POWER FLOW
Engine
FA25
Surge Tank
HKS Racing
Capacity
2511 cc 94.25×90mm
Spark Plug
HKS SUPER FIRE RACING
Compression
ε=11.5
Oil Cooler
HKS Racing
Piston
HKS Racing (Billet)
Inter Cooler
HKS Racing
Conrod
HKS I-Beam (Billet prototype)
Suspension
HKS HIPERMAX MAXⅣ RS(Prototype)
Crankshaft
HKS 2.1L Kit + WPC
Suspension Arm
HKS Racing
Headgasket
HKS 1.2mm GROMMET TYPE
Mission
HKS 6 SPEED SEQUENTIAL MISSION
Camshaft
HKS IN:280 EX:272(Prototype)
Clutch
HKS GD CLUTCH Pro
Turbo
HKS GTIII5R
Tire
YOKOHAMA ADVAN A005
F:300/680R18 R:300/680R18 or 330/710R18
EX.manifold
HKS Racing
Wheel
YOKOHAMA ADVAN Racing GT
F:12J×18+27 R:12J×18+27
Exhaust
HKS Racing
Wheel Nuts
ADVAN Racing
E.C.U.
HKS ECU (Prototype)
Brake Front
ENDLESS Racing MONO6 GT 400Φ
Boost Control
HKS EVC6
Brake Rear
ENDLESS Racing MONO6 387Φ
Meter
HKS A / F Knock Amp.3
Seat
BRIDE MAXISIII
Main Meter
AIM MXG
Aero
HKS Racing
Engine Oil
HKS SUPER TURBO RACING LSPI
Wing
HKS Racing
Gear Oil
HKS GEAR OIL G2500
Graphic
PGD
Differential Oil
HKS GEAR OIL G1400
Harness
TEAM TECH
Brake fluid
HKS BRAKE FLUID Racing Pro
Roll Cage
OKUYAMA
Coolant
HKS SUPER COOLANT Racing Pro
Mirror
Craft Square
Tail Ligrts
Valenti
HKS Racing Performer 86 RS-3

Max.Power Output
800ps / 6300rpm
Injector
2000cc × 6
Max. Torquet
95kg-m / 4500rpm
Fuel Pump
WELDON
Boost ressurep
2.0kgf / sqcm
Intake
HKS Racing Surge Tank
Engine
2JZ-GE改
Spark Plug
HKS SUPER FIER RACING
Capacity
3,352CC 87.0×94.0mm
Oil Cooler
HKS Racing
Compression
9
Inter Cooler
HKS Racing 
Piston
HKS 3.4L KIT
Suspension
HIPERMAX MAXIV SP (Drift SPEC)
Conrod
HKS 3.4L KIT
Mission
G FORCE
Crankshaft
HKS 3.4L KIT
Clutch
GD CLUTCH Pro (Drift SPEC)
Headgasket
HKS 1.5mm
Tire
YOKOHAMA ADVAN A052
F:235/40-18・R:265/40-18
Camshaft
HKS(IN:280 EX:280 Lift:9.3mm)
Wheel
YOKOHAMA ADVAN Racing TC-4
F:8.5J×18+45・R:10.5J×18+15
Turbo
HKS GTIII 4R 
Brake Front
ENDLESS Racing MONO4
EX.manifold
HKS Racing
Brake Rear
ENDLESS Hydraulic Side Caliper
Exhaust
HKS Racing
Seat
BRIDE GARDISIII
E.C.U.
HKS F-CON V Pro Ver.4.0
Graphic
PGD
Meter
RacePack
A/F Knock Amp.2
EVC6-IR 2.4
※Specifications are subject to change without notice due to various circumstances.
---
Sponsored By
---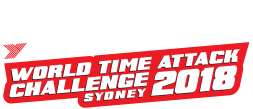 WTAC2018WEBSITE