CIVIC TYPE-R / CIVIC
MUFFLER GUIDE

Full straight pipe structure achieves overwhelming low exhaust pressure,-50% of original pressure of stock exhaust system and improves the output by 8PS around 5000rpm. Without uncomfortable exhaust resonance, the sporty exhaust sound and comfortable interior space are created.
LEGAMAX Premium for FK8 Part Number: 31021-BH003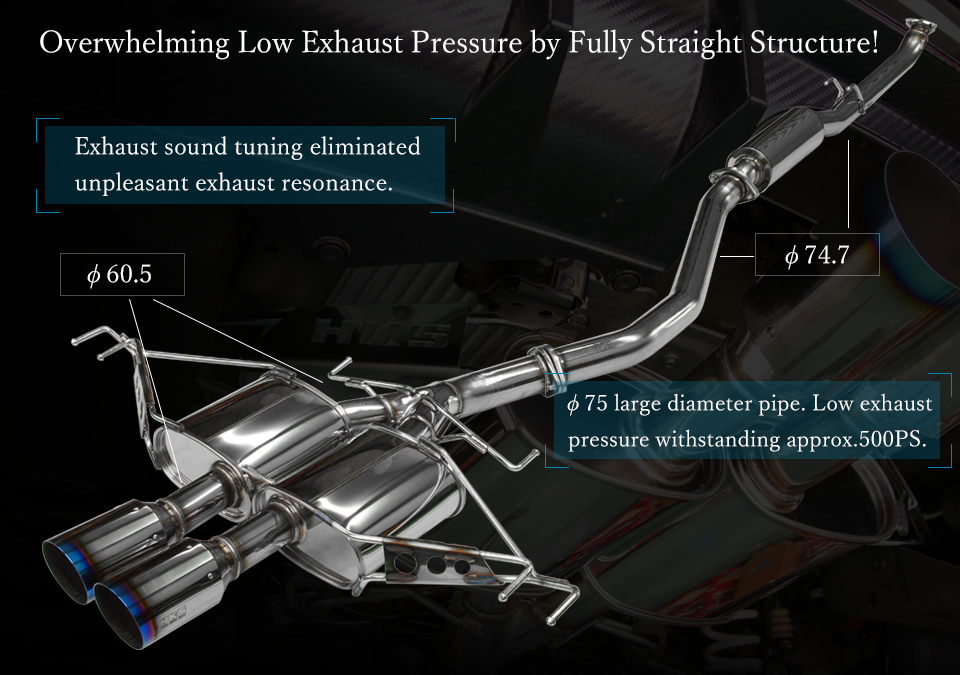 φ75 large diameter pipe and full straight structure reduce the exhaust pressure to 50% of the stock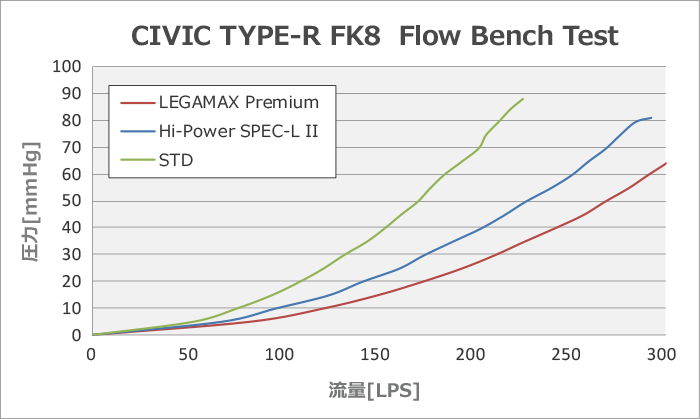 ---

0.8mm thin stainless pipe reduces the price and weight (-34% of the stock exhaust system) at the same time. Occurrence of a torque valley around 4000rpm is suppressed so comfortable exhaust sound is created over the whole speed range.
Hi-Power SPEC-L II for FK8 Part Number: 31019-AH106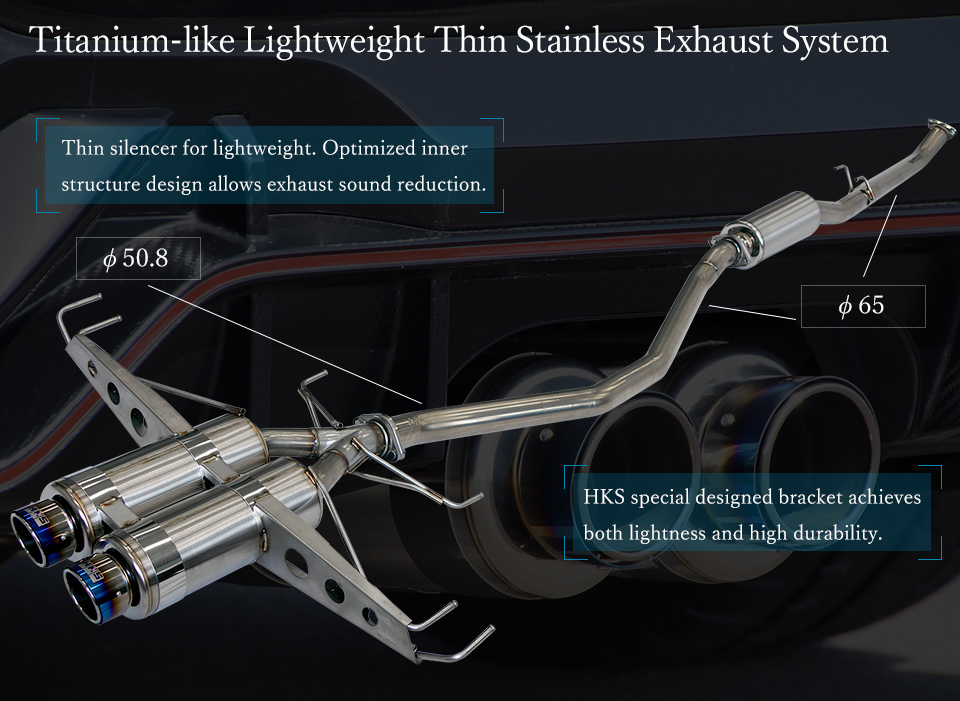 Weight was reduced by approx. 34% from the original weight.
(Spec L: 11.6kg / Stock: 17.5kg)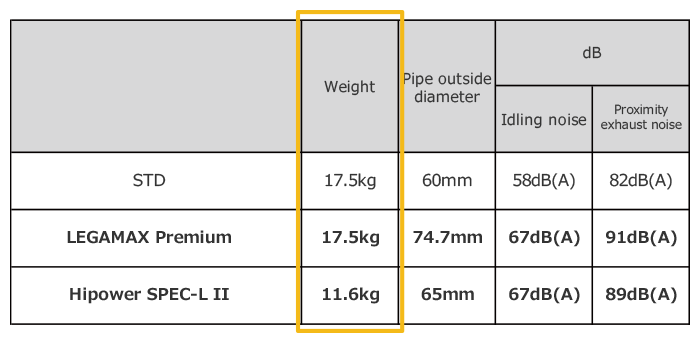 ---
Stock Exhaust System