PRODUCT
ELECTRONICS
IGNITION


【CIRCLE EARTH Option Parts】
Looks cool! More Earth!
The new option part for adding more cables to the circle earth.
You can add more earth cables to the standard circle earth system on any place.
*You need a terminal connection work for the installation
Additional wire kit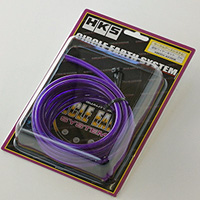 An additional cable for earth cable.
Cut it for required length and connect it with the separately sold "Additional Terminal Set".
Kit Parts
Wire
3m
Banding Band
4
Additional Terminal Set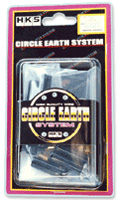 A set of Terminal, Covering Tube, and Bolt.
Connect to the each end of cut wire kit
Kit Parts
Terminal φ8
5
Terminal φ6
5
Covering Tube
10
Hexagon Bolt M6-12mm
5
Wave Washer M6
5
Nut M6
5