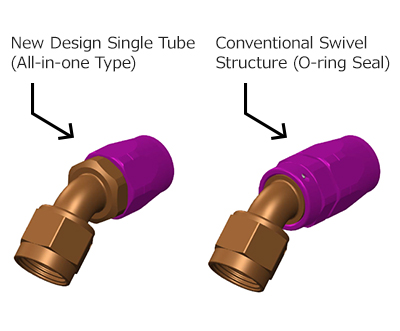 HKS Oil Cooler Kit for 86/BRZ NA engine was redesigned and is now offered at more affordable price.
Installation requires no major modification. All necessary parts for installation are included in the kit.
■Features
Newly designed single tube type fitting.
From engine bench tests and experience from D1 racing it is found that the oil pressure of the FA20 engine is extremely high compared to the conventional mass-produced engines. (Max oil pressure: over 12kgf/cm²) New single tube fitting withstanding the high oil pressure was newly designed and included in the kit.
Including the pre-assembled hose, bracket, and air guide and locating the core in front of the radiator enable an easy installation. Also, there is no major modification required to the chassis.
Special spacer and center bolts were designed exclusively for this kit to install the oil cooler attachment without modification.
The thin 15-layer core improves the cooling performance and makes installation easier.
This kit is applicable only to the NA engine.(A kit for the supercharged engine is under development)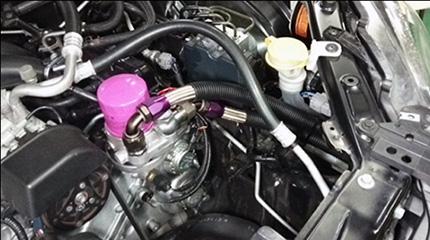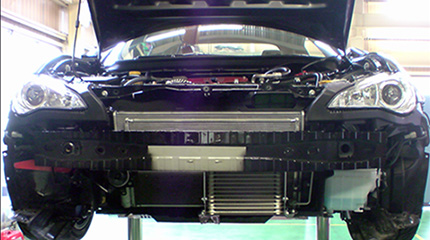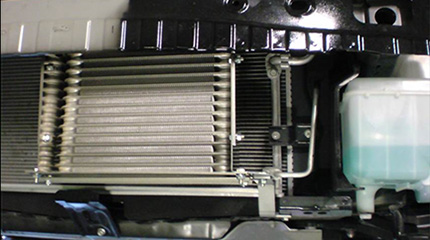 ■The following parts are included
Oil Cooler Core / S-type Attachment / Spacer / Center Bolt / Banjo / Banjo Bolt / Bracket / Air guide / Accessory Parts
■The characteristics of oil temp. and the water temp.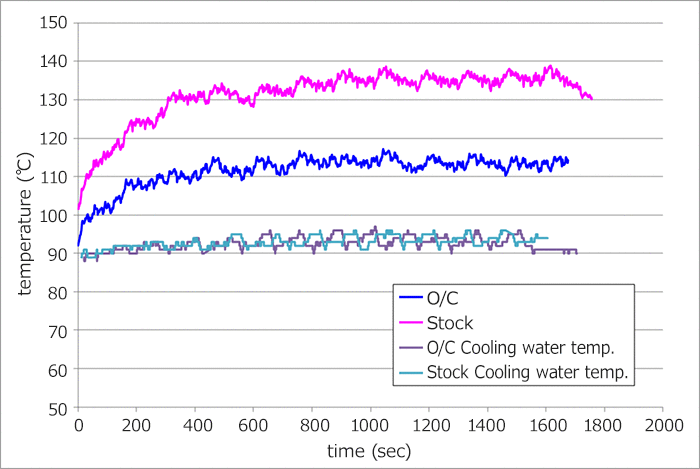 * This is the result of the test HKS conducted. The result may vary depending on the test conditions.
●Test Data
Test Vehicle: TOYOTA 86
Specifications: LEGAMAX Premium / Premium Suction
Test Course: Fuji International Speedway Racing Course
Weather: Sunny
Temperature: 27℃
* The oil temperature of a vehicle without the oil cooler reached 140℃ 5 minute after start driving the course, and the vehicle had to go slow to cool the oil temperature down.
The oil temperature of a vehicle with HKS Oil Cooler was maintained around 115℃ through the 30 min test drive without any trouble.