I/C PIPING KIT for COPEN (LA400K)
■Features
Replacing the factory resin pipe with this product can remove two bellows ssections and improve the engine response with better airflow efficienty.
Buff polished aluminum pipes enhances the appearance of the engine compartment.
<HKS PIPING KIT>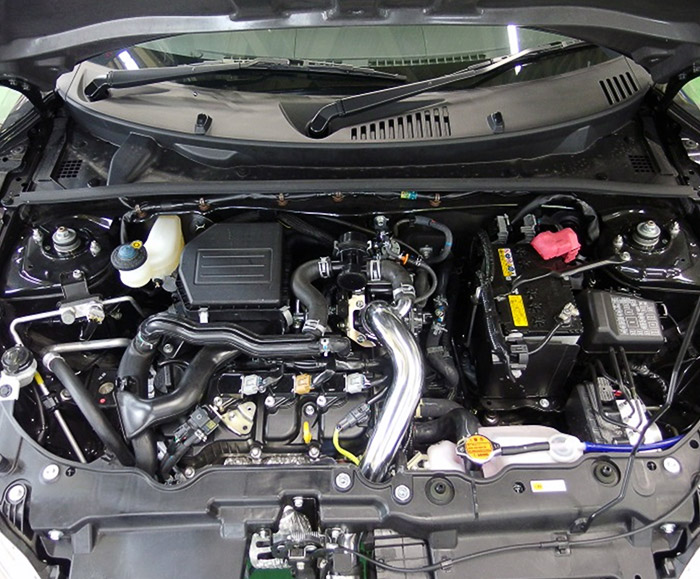 The pipe has been redesigned to decrease the bend and to route at the shortest distance possible.
The diameter of the pipe from the intercooler to throttle is gradually increased from 38mm to 50mm to reduce resistance as much as possible.
Buffed aluminum pipe and purple silicone hose enhance the appearance in the engine bay.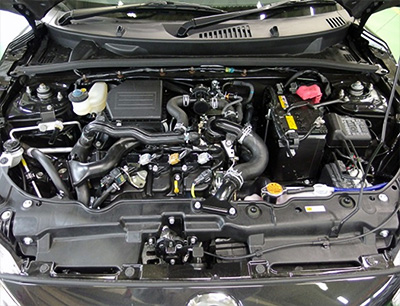 <Factory Layout>
The long route hose causes suction resistance.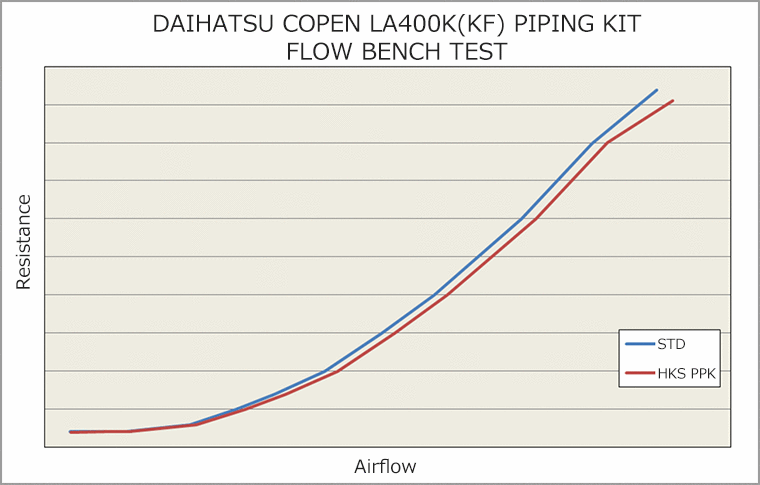 <KIT PARTS>
Intercooler Outlet Pipe x 1 (Buff polished aluminum)
Purple Silicone Hose x 1
Hose Band x 1