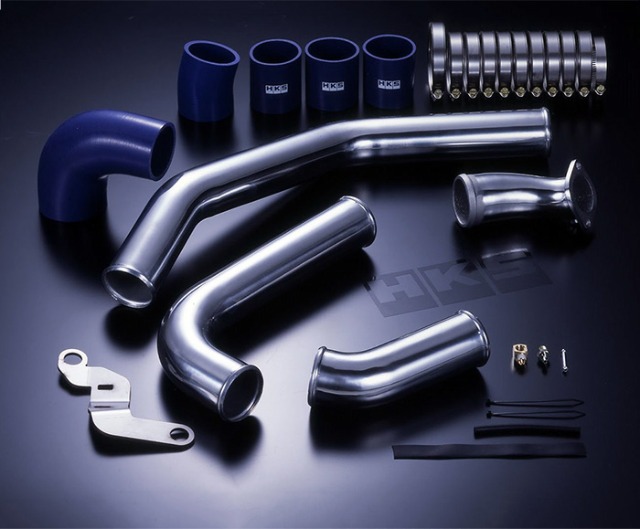 INTERCOOLER PIPING KIT for LANCER EVOLUTION X.
Stock Intercooler tubes of LANCER EVOLUTION X are soft rubber hoses. Aluminum pipes will not expand at high boost pressure.
Polished aluminum pipes with purple silicone hoses.
■COMPONENT
INTERCOOLER INLET PIPE
INTERCOOLER OUTLET PIPE
SILICONE HOSE
Brackets, Hose Bands
■FEATURE
"Lancer Evolution X"'s stock intercooler pipe is very soft and easy to bend rubber. By changing to the aluminum pipe will prevent from inflation.
It's much cooler look with the polished aluminum pipe and purple silicone hose.
Intercooler pipe layout is very distinguished so changing to the aluminum pipe will make the engine room more beautiful.