Ignition coils featured in HKS RB26 Complete Engine build are now available in a separate kit!
Compared to stock coils, secondary voltage is increased up to 1.5 times providing a strong and reliable spark and preventing misfire at high RPM.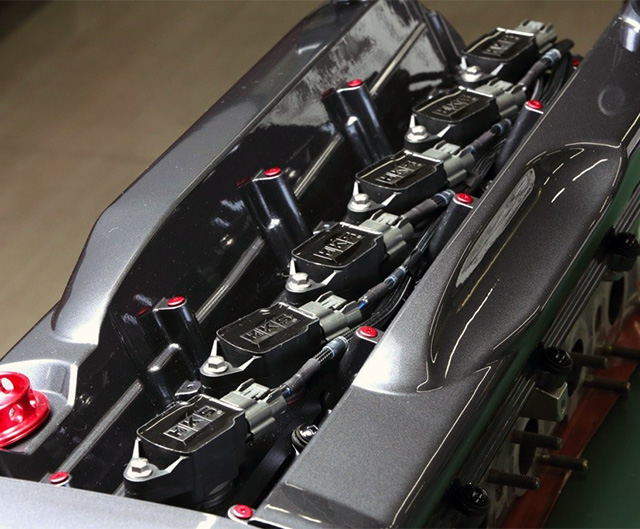 *Red colored bolts depicted are not included
Anodized bracket and coil spacers for improved durability and beautiful look
Coil spacer with two O-rings on both ends for improved dust and water resistance on the engine side and noise reduction no the bracket side
Specially designed vehicle specific rubber spark plug cap to improve resistance against flashover
Easy installation thanks to specially design bracket, spacer, harness and rubber spark plug cap
Long life built-in power transistor with reduce risk of aging and failure (BNR32, BCNR33)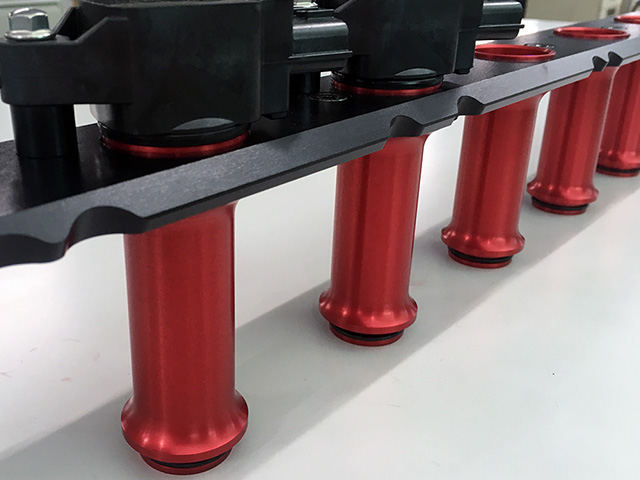 Black anodized bracket and red anodized spacer to create not too flashy but beautiful engine room.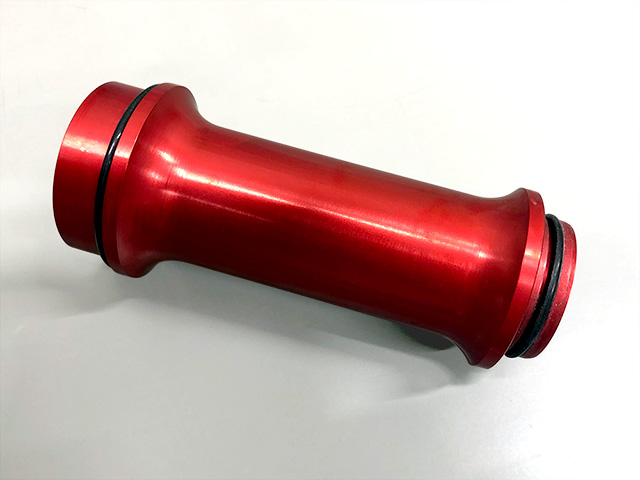 Using O-rings helps to improve dust and water resistance for use even without a conventional plug cover.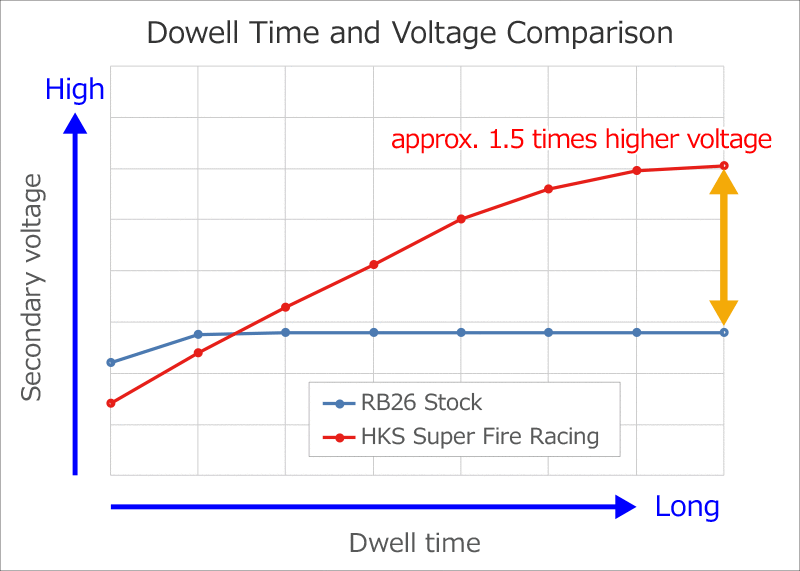 Spark plug flashover - is a phenomenon of electric discharge, when a current travels from terminal to metal shell, effectively leading to a misfire.
A risk of spark plug flashover is increased if an inappropriately sized rubber spark plug cap is used the risk.

HKS

STOCK
HKS made rubber spark plug cap fits nicely over the spark plug covering a whole length of the RB26 spark plug.
■NOTE
Use only with ECU that allows dwell time adjustment.
Unable to install stock plug cover.
Recommended to use with a spark plug able to utilize full potential of the coil, such as HKS SUPER FIRE RACING Series