Sleek and lightweight cover to dress up your engine as well as protect the timing belt from any unwanted objects.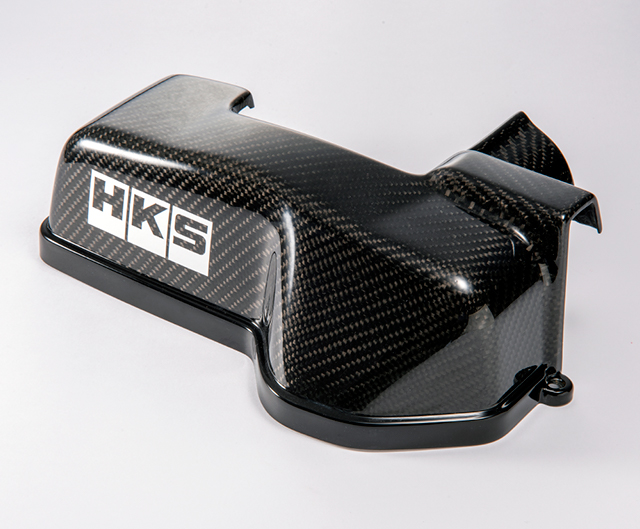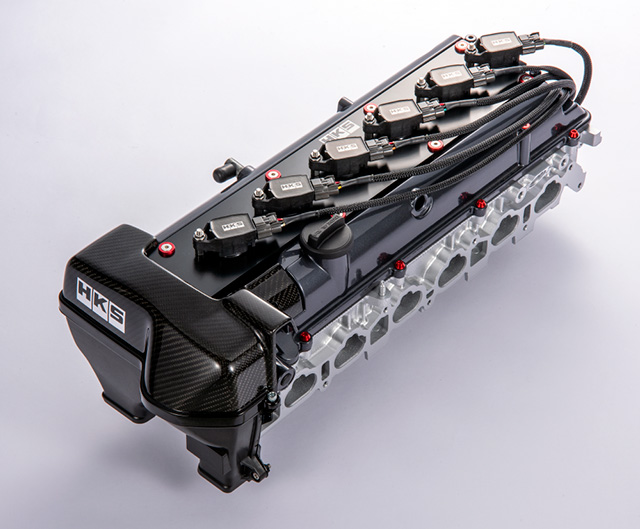 This is an optional parts for SUPER FIRE RACING COIL PRO 2JZ-GTE VVT-I (43005-AT001).
Made with durable and lightweight Carbon fiber to add sophisticated touch to your engine bay.
Silky black body with shiny silver metal looking HKS logo.
Protect the timing belt from chemicals and debris, any unwanted objects that could otherwise freely enter the system.
Made in Japan for high durability and performance.
■Caution
This product can not be used with the OEM spark plug cover.