CAMSHAFT INTAKE & EXHAUST for FA20 B-H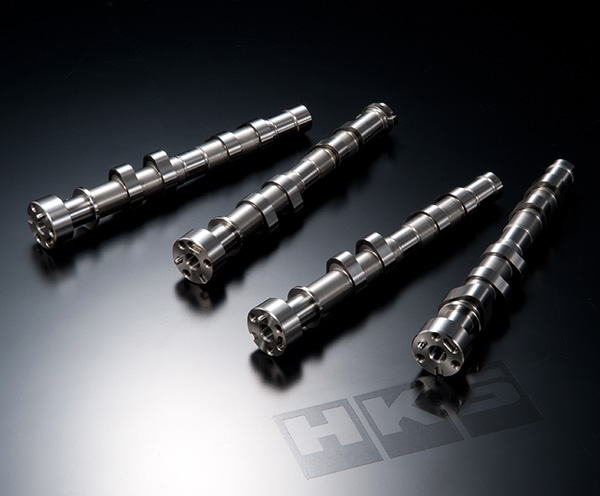 HKS Camshaft for FA20 compatible with Applied E Model.
With HKS Capacity Upgrade Kit, smooth torque increase is expected.
■Specifications
The camshaft design software developed for the locker arm enabled to design high speed valve that is hardly made by other manufacturers. To realize the design by this software, grinding by custom-made small-diameter grindstone was performed to create highly accurate concave camshaft.
To avoid a power loss by a direct ignition fuel pump, small cam lobe design was adopted from the Applied E model.
The lift was increased to the limit of the valve spring while considering surging. The designated valve timing is equivalent to the stock since the variable valve timing unit's operation angle still has some spare angle.
Due to the valve opening/closing speed increase and duration enlargement, using the camshaft variable angle maximally may cause insufficient VP (clearance between the valve and piston) resulting in unnecessary contact of the valve and piston. To avoid this unnecessary contact, use HKS Capacity Upgrade Kit which piston recess shape matches with this camshafts.
■Kit Parts
●Intake Camshaft Set
・Right Bank Intake Camshaft
・Left Bank Intake Camshaft
●Exhaust Camshaft Set
・Right Bank Exhaust Camshaft
・Left Bank Exhaust Camshaft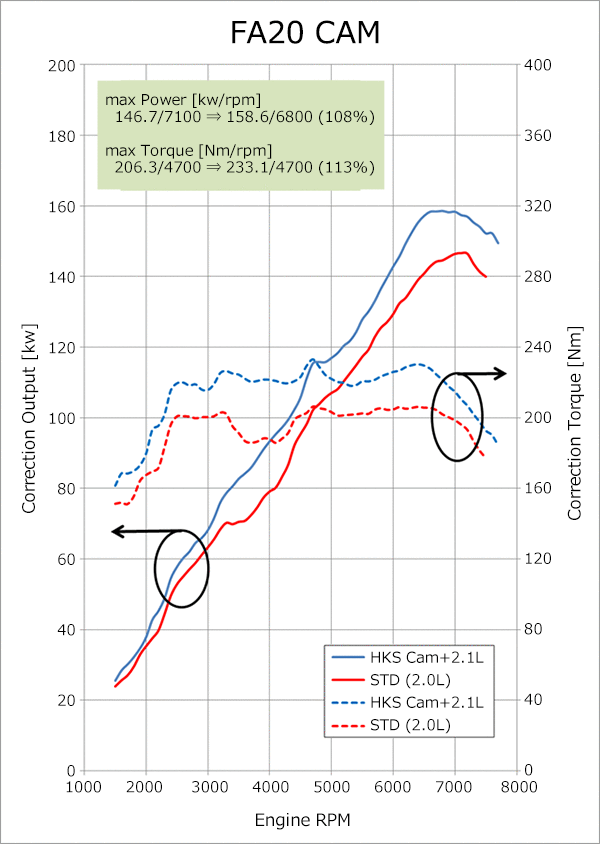 ■Precautions for Use
This product must be used with HKS Capacity Upgrade Kit (P/N 21004-AT002 or 21004-AT003) to maintain sufficient VP.
Setting for fuel, ignition, and valve timing must be performed using Flash Editor and/or F-CON V Pro, or similar devices.
Refer to the factory service manual to replace the camshafts.