"6PK952", "3PK796" and "3PK809" for ROADSTER & ROADSTER RF are added to the application.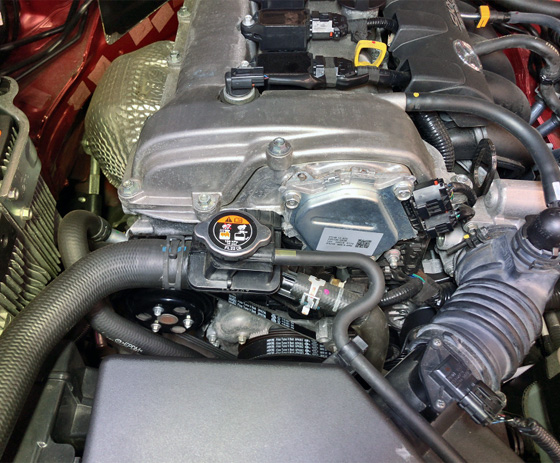 ■Features
●Using the latest in belt technology gives the following benefits
Increased durability at high temperatures which can be found in the engine bay of tuned vehicles.
Increased performance in cold weather areas and conditions.
Lightweight with good friction tolerance properties means that excess tension is not required whilst anti sound properties reduces belt squeal.
※ Back face of 6PK952 is colored black with HKS logo.
With HKS logo, the belt length and the logo of "Gates Unitta" are also printed.
3PK796 and 3PK809 are designed exclusively for Roadster 1.5L model and Roadster RF 2.0 model. These belts are made of stretch fit belt.
To replace the stretch fit belt, no special tool is required.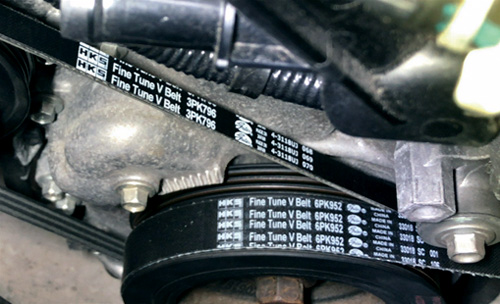 ■Performance
☆EPDM (Ethylene Propylene Diene Monomer) Rubber was selected because
Better durability and performance in hotter and colder conditions with improved friction tolerance.
Much lighter than previous version belts.
Shirt fiber mixture in rib rubber improves performance over previous version.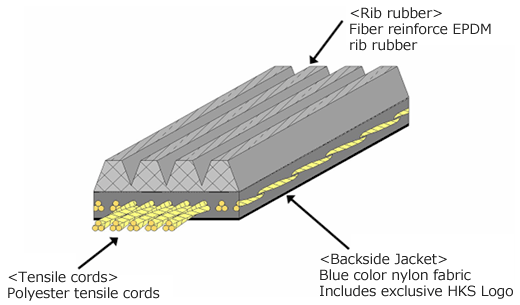 ◎Specifications: HKS Belt vs.. Stock
(*Performance comparison with general stock belt)