The harmonic vibration damper specially designed for RB26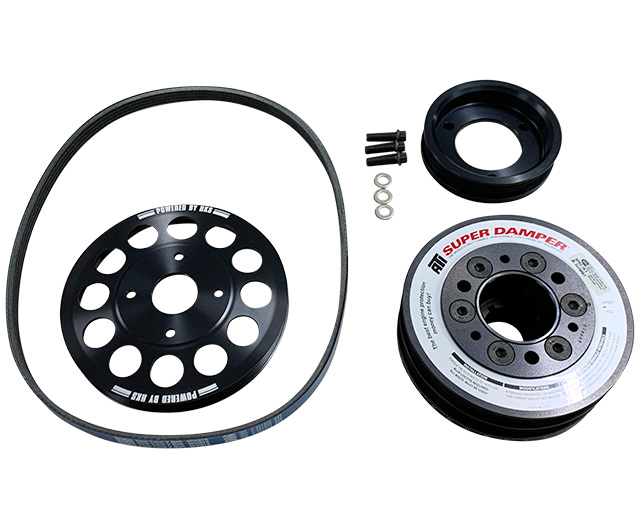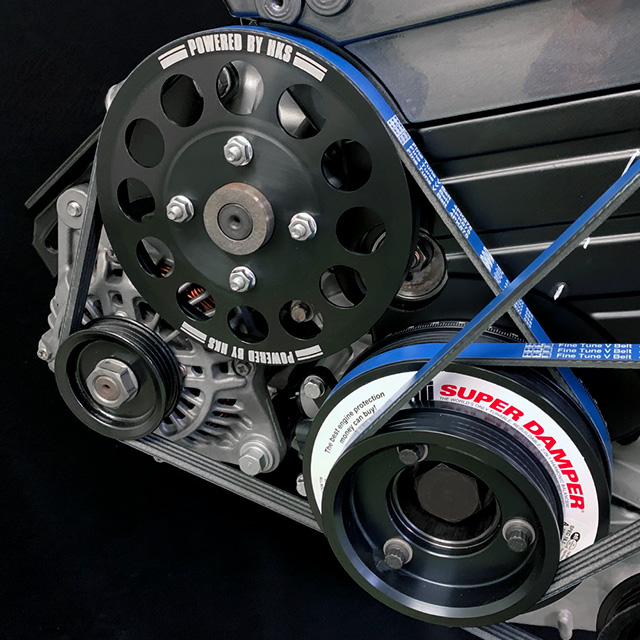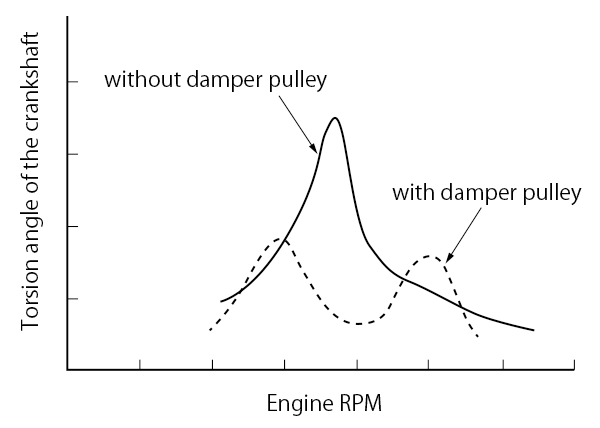 ■Data
■Features
The specially designed damper absorbs and counteracts the torsion of the crankshaft.
A reliable damper that is capable of properly combating the vibrations and torsions of the crankshaft based on the actual data of torsion range from engine test benches.
The purpose-built water pump designed for preventing the cavitation of the engine cooling water.
Included HKS Fine Tune V-belt designed specifically for this product.