Grommet type head gasket kit specialized for engine cooling.
(including exhaust/intake manifold and throttle gaskets).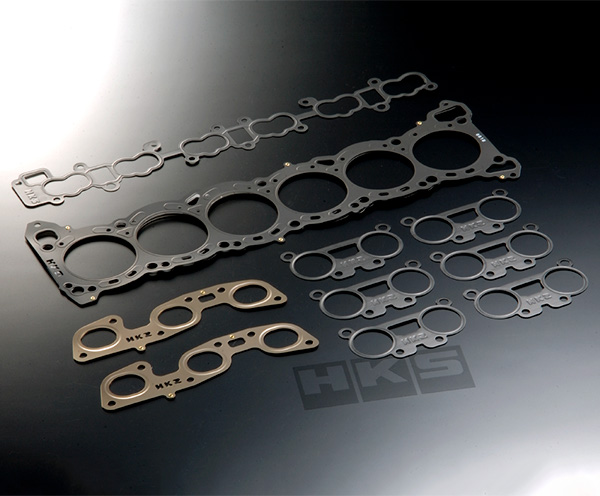 ■Concept
By effectively cooling the cylinder head area with widened water passage holes, the product achieved to advance knock ignition limit.
Ensuring sealing by using the grommet type which has an advantage of preventing the gasket failing.
Great for higher horsepower and circuit driving.


HKS Grommet type Structure
Very effective in cooling the cylinder head.
While retaining the sealing effect, the holes for water to pass through were widened to the maximum extent possible to increase the amount of cooling water passing through the cylinder head.
In-house testing showed that the temperature variation between cylinders was also reduced.
The grommet structure improved the sealing effect.
Even higher sealing effect can be obtained by using with separately sold strengthened head bolts such as ARP.
Option of thicker 1.6mm gasket for surface grinding of cylinder head when the time of overhauls.
■Kit includes
Grommet type Head Gasket x 1
Exhaust Manifold Gasket x 2
Intake Manifold Gasket x 1
Throttle Gasket x 6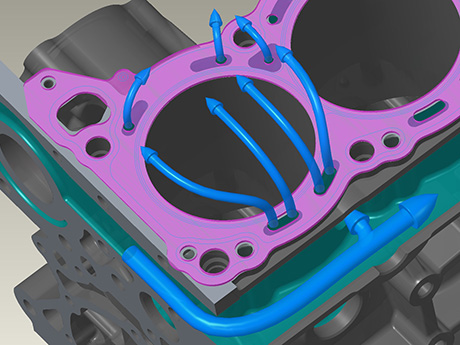 Image of the water flow through the improved shaped holes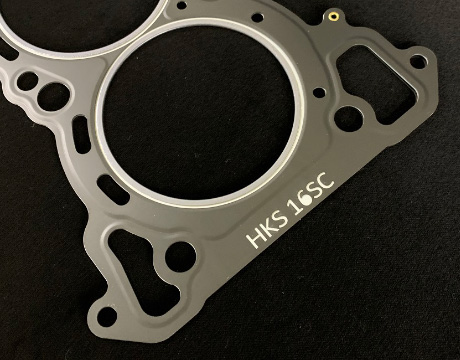 Super Cooling Identification Mark