"Not just for lowering the vehicle height." "Super Low Stance Model" for reliable driving performance.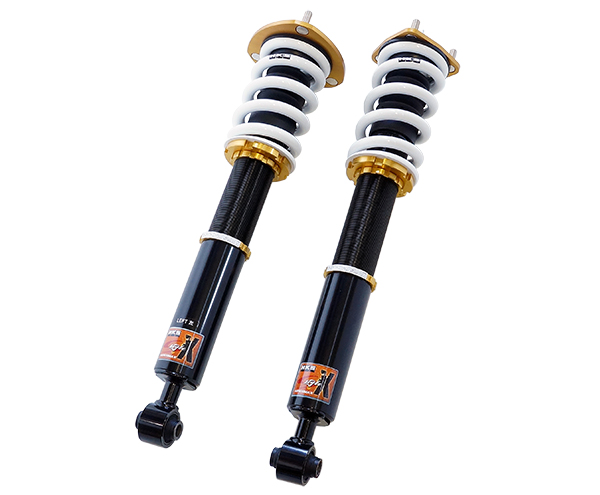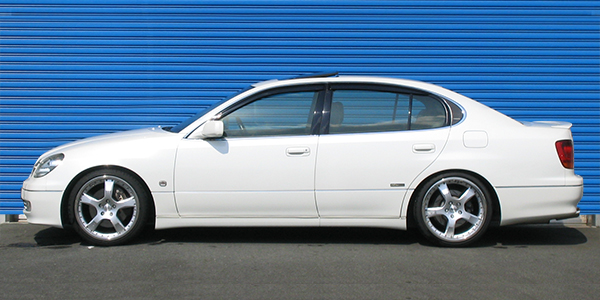 The model in the photo is JZS161.
*1. Height from road surface to fender arch.
*2. Height at factory is the data tested at HKS with the setting of Full Kit. (HKS' recommended setting.)
*3. Adjustable range (However, the lowest value may not be road legal.
Even within the adjustable range, car body, arm etc. may contact. In such case, it will be hard to drive.
Damper oil leakage or any other problems caused by low ride height setting from the factory setting will void the warranty of the product.)
*4. Drivable range that there is no contact of car body or arms etc. (However, change of tire/wheel size may cause a problem.)
Caution). Actual data depends on each vehicle.
Kit information
Spring of Full Kit
Specification of damper
* The value of the damping force is at piston speed of 0.1m/sec.
Setting data
* Refer to the above explanation *3 of ride height information for drivable high and low limitations.
Test vehicle information
* Test data at HKS.
Parts List * It may be changed without prior notice.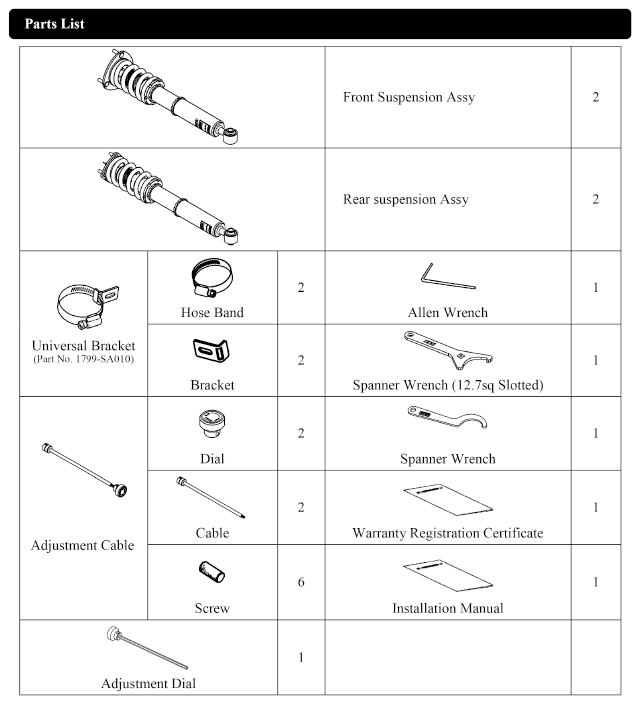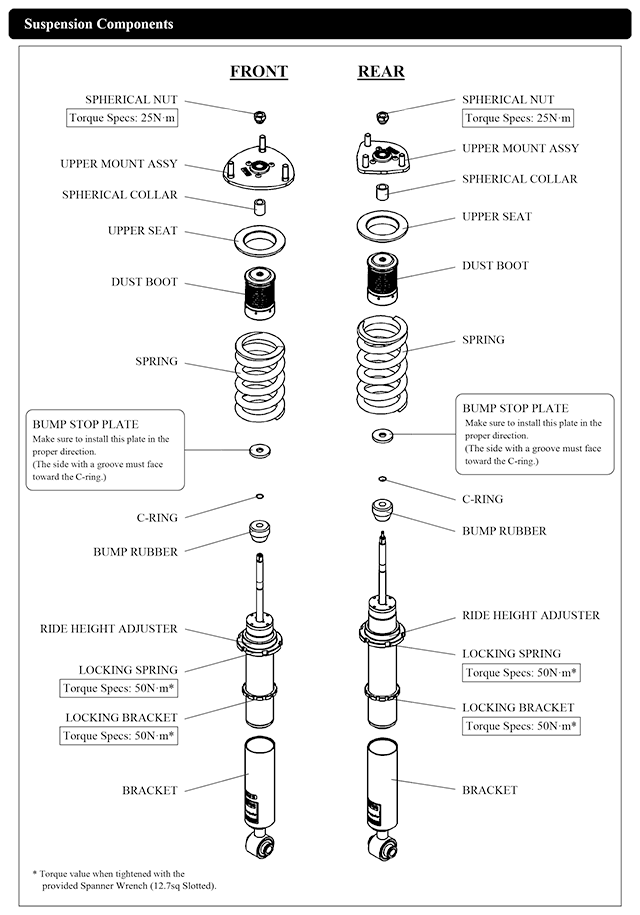 Point
・Ultimate low-down suspension that used movable limit level of the arm. This kit is for dress-up user who wants a serious low-down.
・The damping force and spring rate are a little firm setting to prevent the interfere of the aero and the road at a high rolling and to compensate for uncomfortable ride because of more weight with big wheels.
・If the case length for both front and rear are set lower than the driving limit level, the upper arm and body might interfere with each other.
・Factory settings are 90mm from ground.

●About installation modification
・Need a hole for rear damping force adjustment cable(inside trunk).