Ultimate Street Damper with Latest Theory Based on MAX IV GT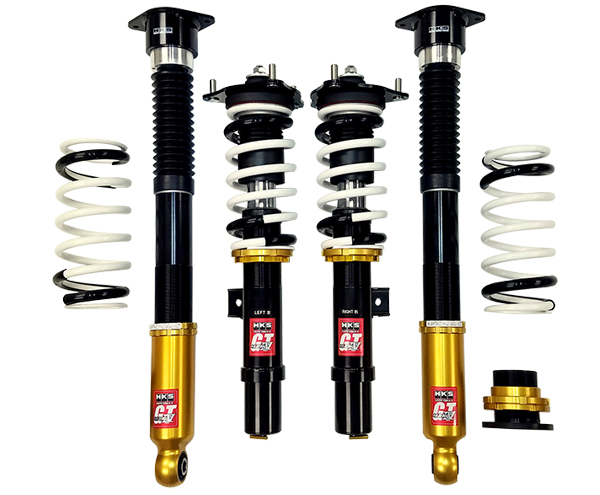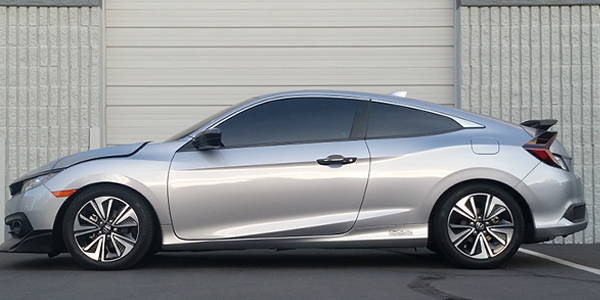 ▲The model in the photo is FC3.
*1. Height from road surface to fender arch.
*2. Height at factory is the data tested at HKS with the setting of Full Kit. (HKS' recommended setting.)
*3. Adjustable range (However, the lowest value may not be road legal.
Even within the adjustable range, car body, arm etc. may contact. In such case, it will be hard to drive.
Damper oil leakage or any other problems caused by low ride height setting from the factory setting will void the warranty of the product.)
*4. Drivable range that there is no contact of car body or arms etc. (However, change of tire/wheel size may cause a problem.)
Caution). Actual data depends on each vehicle.
Kit information
Spring of Full Kit
Specification of damper
* The value of the damping force is at piston speed of 0.1m/sec.
Setting data
* Refer to the above explanation *3 of ride height information for drivable high and low limitations.
Test vehicle information
* Test data at HKS.
Parts List * It may be changed without prior notice.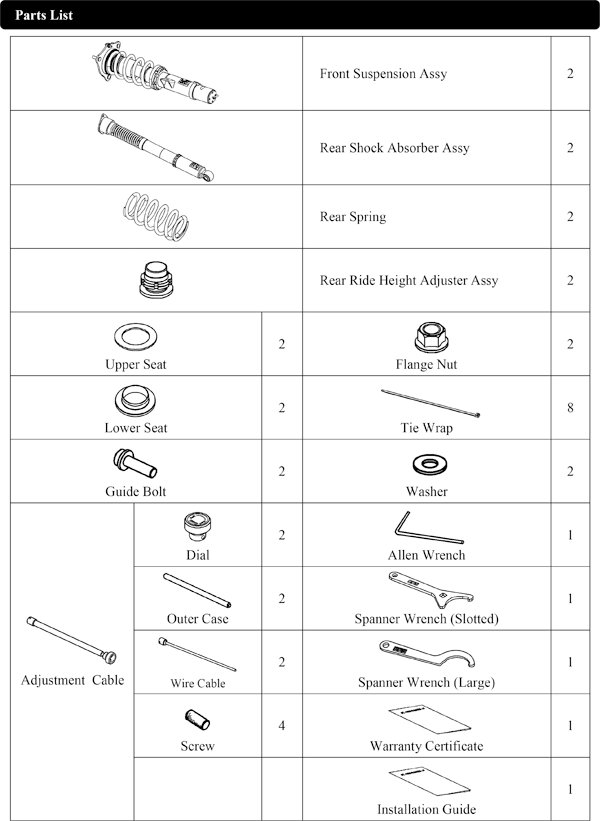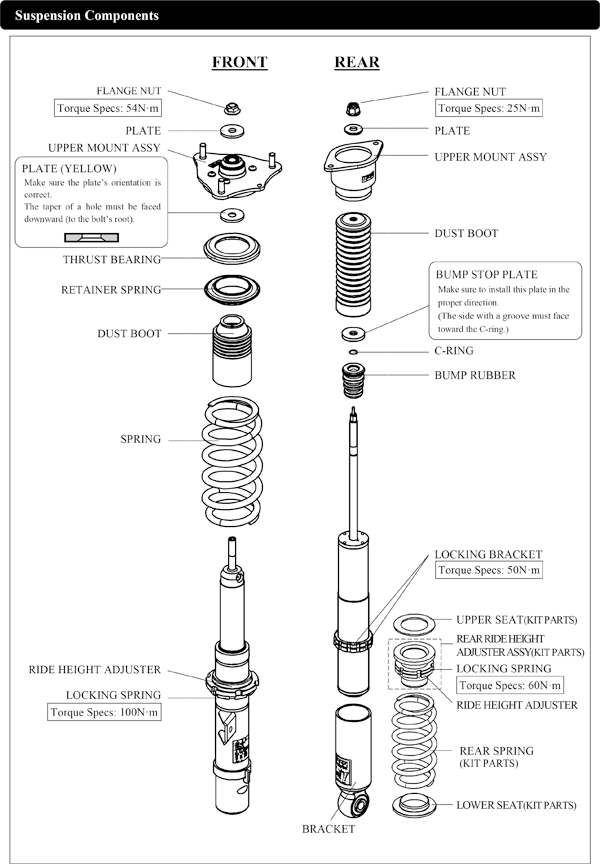 Point
While the stock setting was performed for supple and quick movement to provide more fun of driving control, HKS Hipermax IV GT provides "Civic like" sporty driving style and smooth cornering by reducing the vehicle body roll and improved the rear side stiffness.
The stock front suspension design is very complex like S660; after studying the internal structure, to improve the complexity HKS traditional single tube inverted type is selected for the front side. The sufficient stroke is maintained to provide a better drivability and driving performance even without the body-length adjustable system.
The upper plate positioning bolt for camber adjustment for the front side is included. The camber position can be fixed at the stock standard positon and ±0.5° of the stock position.
The damping force adjustment cable for the rear side is included so the way of adjusting the damping force is very simple; it does not require lifting a vehicle or removal of a damper for damping force adjustment.
This suspension focuses more on the ride comfort compared to the existing. Stable ride comfort is provided under various driving conditions. No floating feeling on a highway, unwanted upthrust on a street with this suspension.
For firmer ride feeling, tighten the dial. Adjust the damping force appropriate for the driving condition.
To set the front vehicle height to the stock level, change the spring length to 250mm.

※In order to remove the stock suspension, removal of the front knuckle and hub assy is required. Installation by a professional is recommended.