Awesome control and comfort ride on the street for a sporty drive. The new Max IV sporty suspension.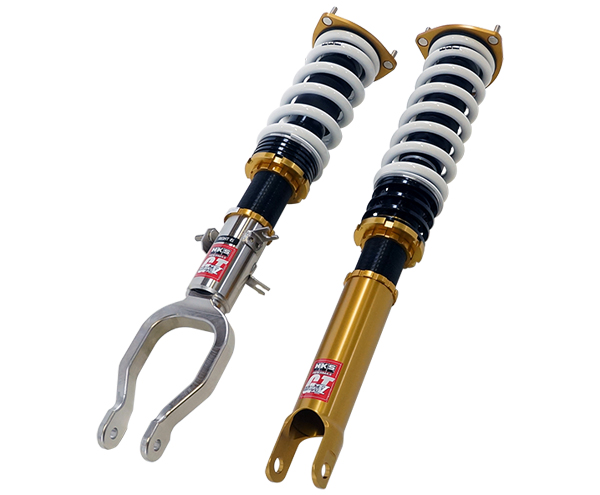 ▲The above photo is an item for R
*1. Height from road surface to fender arch.
*2. Height at factory is the data tested at HKS with the setting of Full Kit. (HKS' recommended setting.)
*3. Adjustable range (However, the lowest value may not be road legal.
Even within the adjustable range, car body, arm etc. may contact. In such case, it will be hard to drive.
Damper oil leakage or any other problems caused by low ride height setting from the factory setting will void the warranty of the product.)
*4. Drivable range that there is no contact of car body or arms etc. (However, change of tire/wheel size may cause a problem.)
Caution). Actual data depends on each vehicle.
Kit information
Spring of Full Kit
Specification of damper
* The value of the damping force is at piston speed of 0.1m/sec.
Setting data
* Refer to the above explanation *3 of ride height information for drivable high and low limitations.
Test vehicle information
* Test data at HKS.
Parts List * It may be changed without prior notice.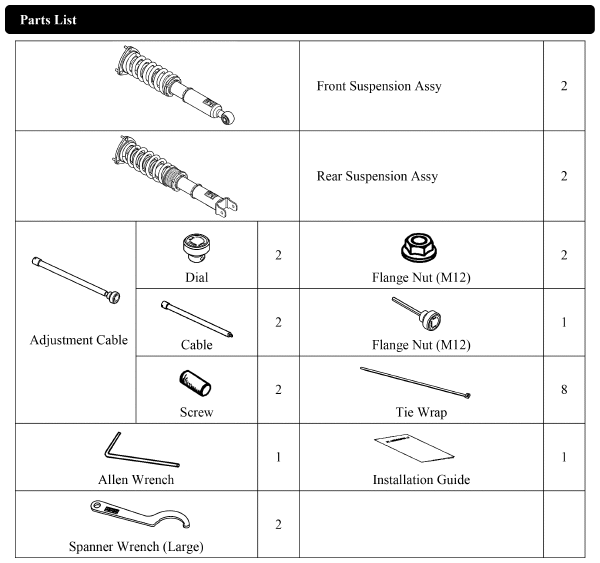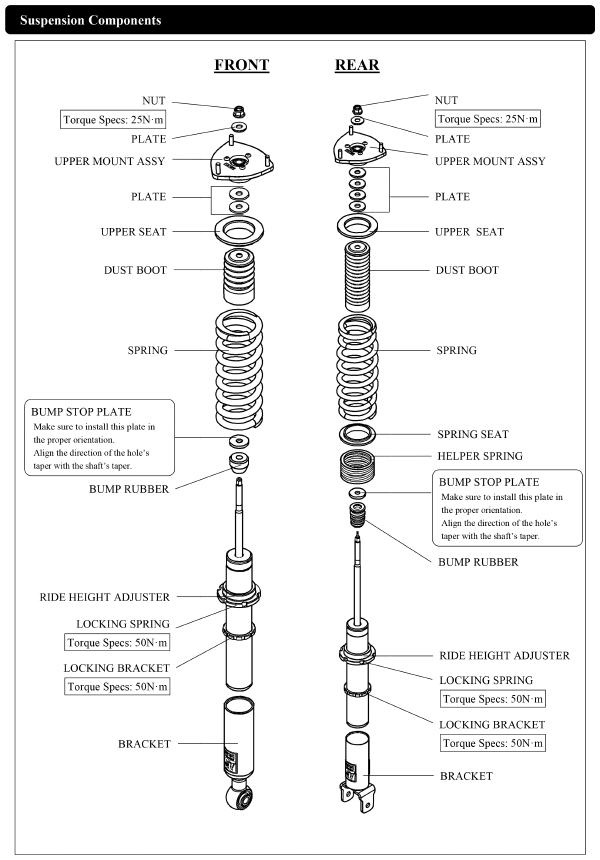 Point
Under Standard mode, the floating feeling and rugged vibration from the rear side ruin the original ride comfort. Under Sport mode, the damping becomes more reliable, but vibration is generated because of an improper matching of the spring. Suspension feeling is different depending on the drive mode, but none of these modes is able to deliver premium ride feeling.
This product improves the ride comfort under Standard mode, and the handling performance is refined to the level suitable Sport mode. By adjusting the damping force, the performance becomes more advanced to match with Sport+ mode.
The default vehicle height is set to minus 1 inch of the stock height for more sophisticated style. With HKS Hipermax GT, its beautiful streamlined vehicle body stands out; it creates a wild but elegant sports coupe.
Comfortability over a long distance driving, premium driving and handling performance appropriate to the vehicle rank were focused on to develop this product.
The spring rates were chosen to provide the best balance of the handling performance and ride comfort. Even on rough and uneven surface such as the difference in level over a railroad crossing, manhole, and street intersection, the driving performance is unaffected.
Damping force adjustment cable for the rear side is included. Damping force is easily adjusted through the trunk.
A large diameter piston, single tube shock absorber, and reinforced rubber upper mount are utilized.