Awesome control and comfort ride on the street for a sporty drive. The new Max IV sporty suspension.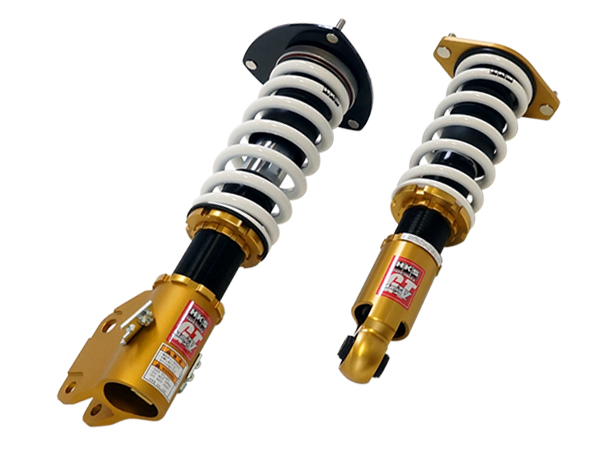 ▲The above photo is an item for GRB.
*1. Height from road surface to fender arch.
*2. Height at factory is the data tested at HKS with the setting of Full Kit. (HKS' recommended setting.)
*3. Adjustable range (However, the lowest value may not be road legal.
Even within the adjustable range, car body, arm etc. may contact. In such case, it will be hard to drive.
Damper oil leakage or any other problems caused by low ride height setting from the factory setting will void the warranty of the product.)
*4. Drivable range that there is no contact of car body or arms etc. (However, change of tire/wheel size may cause a problem.)
Caution). Actual data depends on each vehicle.
Kit information
Spring of Full Kit
Specification of damper
* The value of the damping force is at piston speed of 0.1m/sec.
Setting data
* Refer to the above explanation *3 of ride height information for drivable high and low limitations.
Test vehicle information
* Test data at HKS.
Parts List * It may be changed without prior notice.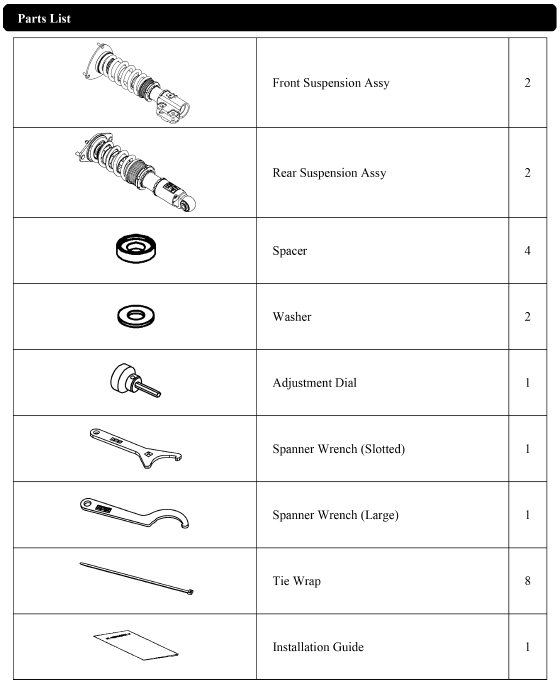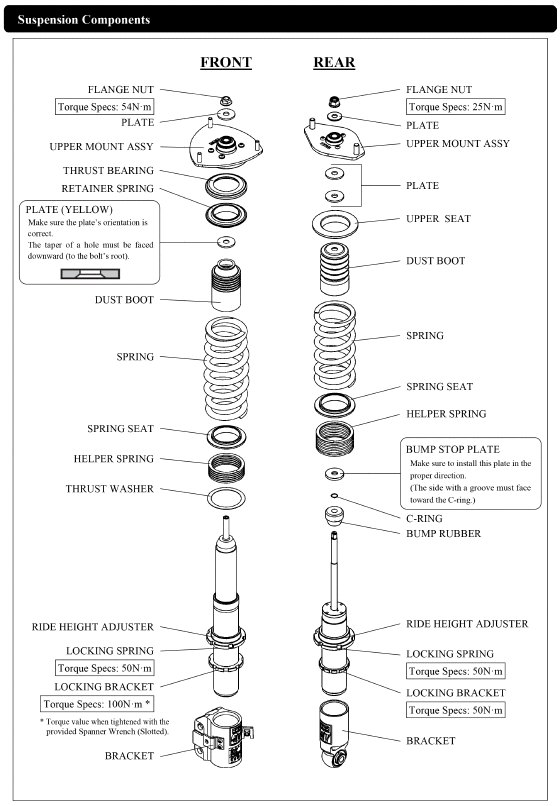 Point
"Natural steering feeling" so that a driver can trace the line as desired was pursued, and smooth cornering as STI's unique handling characteristic.
Focusing on driving stability during cornering to match the vehicle's characteristics, supple damper movement can stabilize the vehicle body movement so the tires can continuously contact even on rough road surfaces.
The stock rear suspension's stiffness was improved so driving comfort can be maintained under long-distance driving maintaining its sportiness.
Utilizing the helper springs in both front and rear dampers enables to secure the stroke of the extension side as possible.