Pre-load Valve System & M4P Deliver Ultimate Elasticity Ideal for "Low-stance Enthusiasts"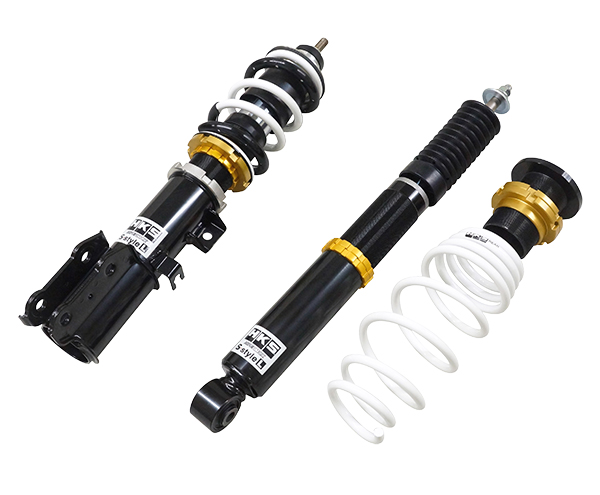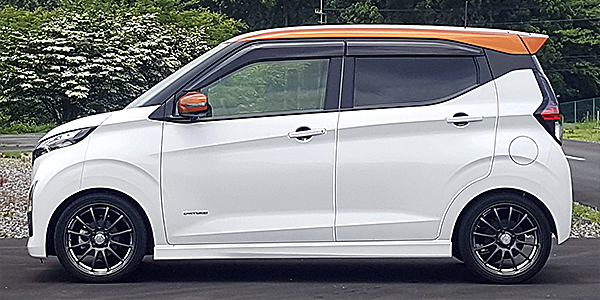 The model in the photo is B45W.
*1. Height from road surface to fender arch.
*2. Height at factory is the data tested at HKS with the setting of Full Kit. (HKS' recommended setting.)
*3. Adjustable range (However, the lowest value may not be road legal.
Even within the adjustable range, car body, arm etc. may contact. In such case, it will be hard to drive.
Damper oil leakage or any other problems caused by low ride height setting from the factory setting will void the warranty of the product.)
*4. Drivable range that there is no contact of car body or arms etc. (However, change of tire/wheel size may cause a problem.)
Caution). Actual data depends on each vehicle.
Kit information
Spring of Full Kit
Specification of damper
* The value of the damping force is at piston speed of 0.1m/sec.
Setting data
* Refer to the above explanation *3 of ride height information for drivable high and low limitations.
Test vehicle information
* Test data at HKS.
Parts List * It may be changed without prior notice.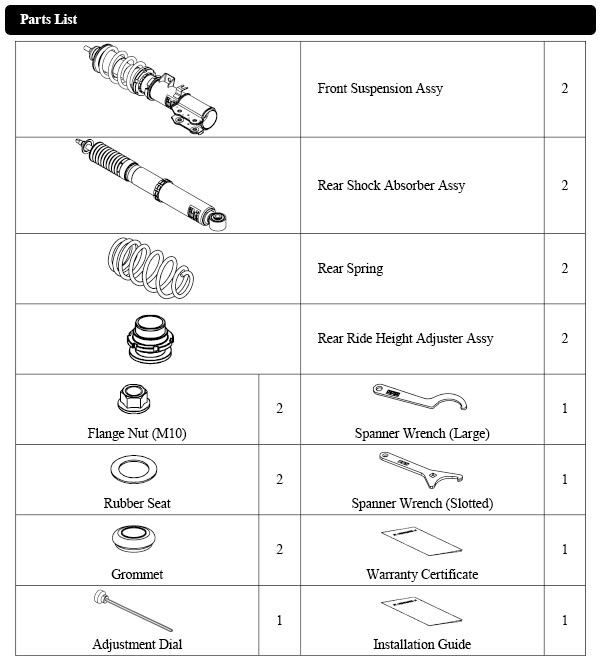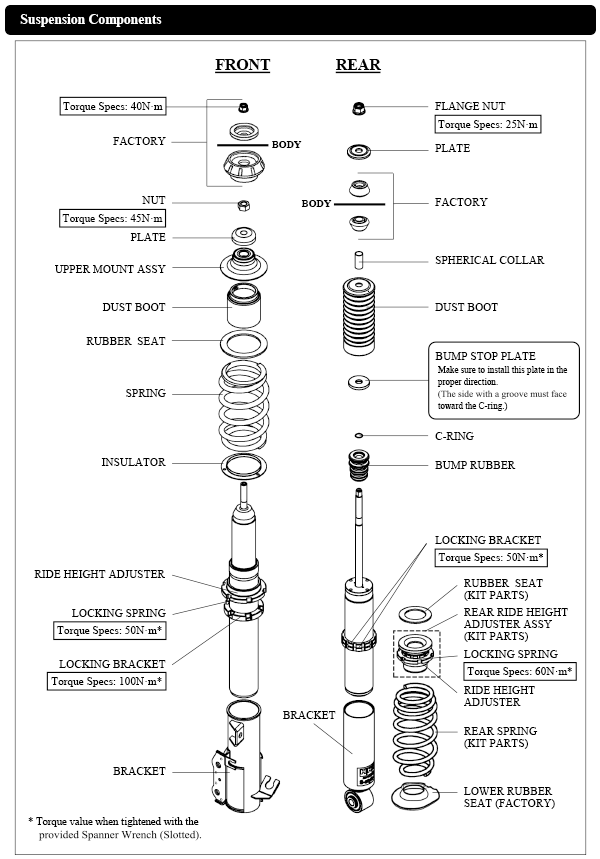 Point
• The stock shock absorber tends to provide a stiff ride comfort at the low speed and also the excessive body roll often occurs when turning the corner. It makes the vehicle unstable especially at high-speed driving. S-style L allowed to drive more safely and comfortably due to improved stability compared to the stock.
• A damper setting focused on ride comfort while considering the driving performance.
• We have set the best spring rate without too much stiffness and the suitable damping force setting provides a smooth and stable drive feeling due to eliminated stiff and unstable feeling.
• Reducing excessive body roll provides the light drive feeling without excessive car leaning even though driving on the road with many curves.
• Please note that the stabilizer may touch the ABS bracket when the front shock body length sets shorter than 312 mm.