Going beyond just ride comfort or handling performance, a new standard of "Driving Comfort" aims for comfort in ride but also in the peace of mind generated by handling performance and drivability . An uncompromising balance which delivers on all the demands of street driving.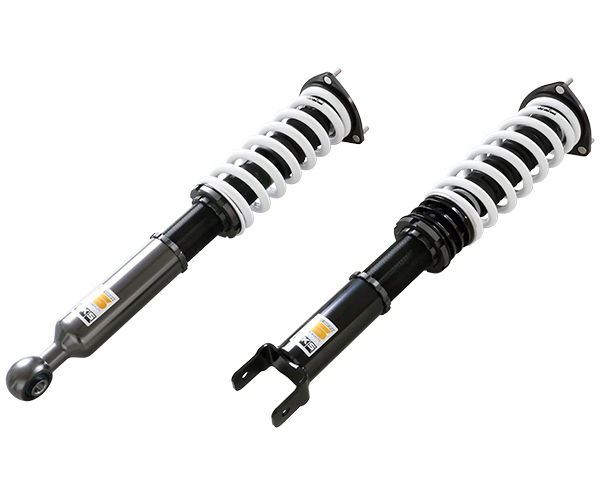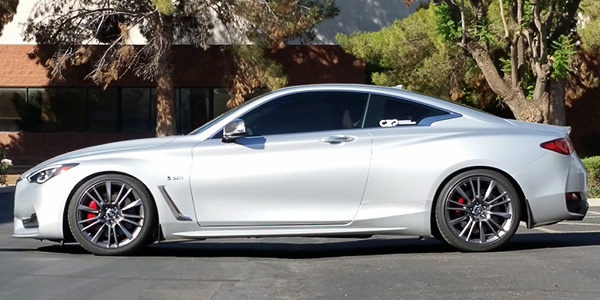 *1. Height from road surface to fender arch.
*2. Height at factory is the data tested at HKS with the setting of Full Kit. (HKS' recommended setting.)
*3. Adjustable range (However, the lowest value may not be road legal.
Even within the adjustable range, car body, arm etc. may contact. In such case, it will be hard to drive.
Damper oil leakage or any other problems caused by low ride height setting from the factory setting will void the warranty of the product.)
*4. Drivable range that there is no contact of car body or arms etc. (However, change of tire/wheel size may cause a problem.)
Caution). Actual data depends on each vehicle.
Kit information
Spring of Full Kit
Specification of damper
* The value of the damping force is at piston speed of 0.1m/sec.
Setting data
* Refer to the above explanation *3 of ride height information for drivable high and low limitations.
Test vehicle information
* Test data at HKS.
Parts List * It may be changed without prior notice.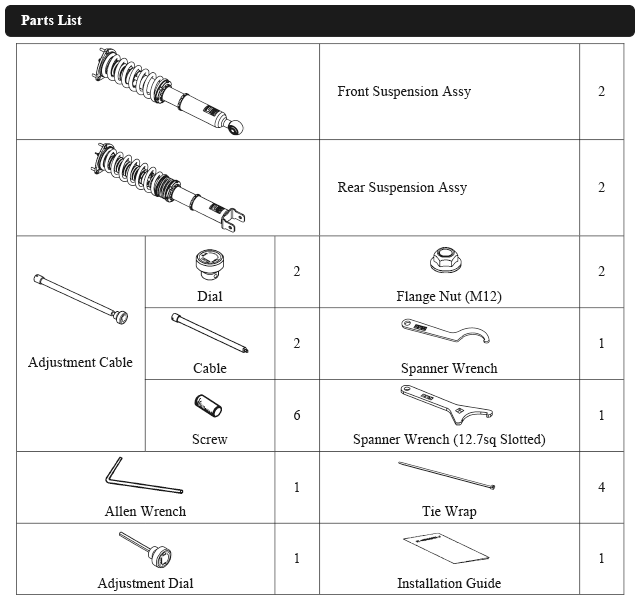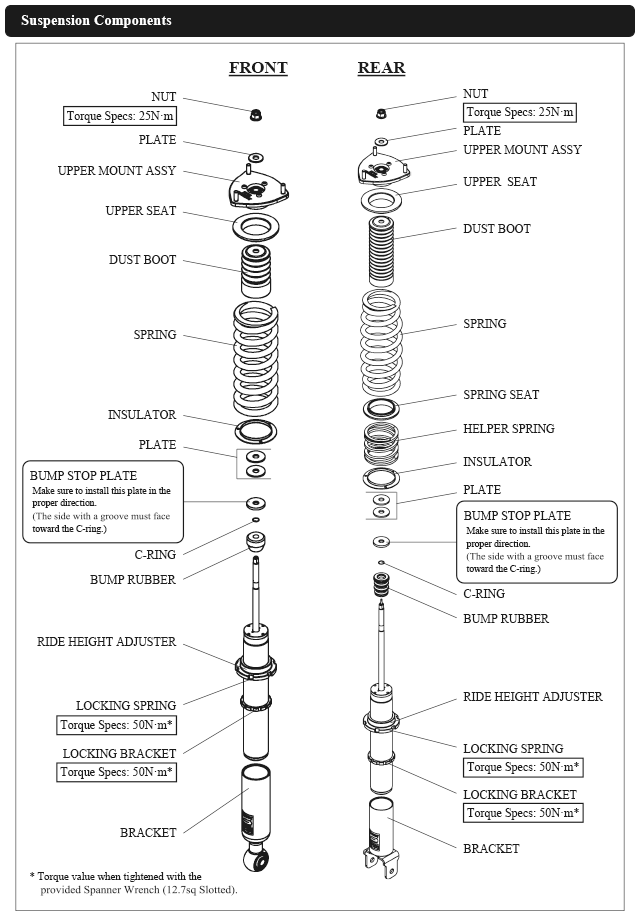 Point
・In stock "Normal" mode, the rear of the vehicle is noticeably harsh and uncomfortable, and the ride quality lacks a sense of luxury, despite the vehicle's size
・The stock sport mode gives a good feeling of damping, but it is not well matched with the springs and causes a buzzing vibration.
・The feeling of the ride changes by switching modes, but none of the modes provide a high quality and luxurious ride.
・For the target of this kit, we decided to combine the handling of the sports mode with the luxurious ride quality without the lumpiness of the normal mode and to cover the sports + area by adjusting the settings.
・When the product is delivered, it is adjusted down by 1 inch compared to the stock in order to achieve an elegant style without lowering too much. The beautiful flowing body lines are enhanced, and the car is reborn as a wild and elegant sports coupe.
・By absorbing uncomfortable vibrations, we have ensured a comfortable ride without feeling tired even after long hours on the freeway. We have pursued a fun feeling that makes you want to drive endlessly.
・In pursuit of the best balance between handling and ride comfort, the spring rate has been carefully selected. It is supple enough to handle rough urban road surfaces, railroad crossings, manhole bumps, swells at intersections, and other uncomfortable situations.
・The rear damping force adjustment cable is included in the kit. Easy access from the trunk for adjusting the damping force.
・Full-length adjustable, large-diameter piston mono-tube, original rubber upper.