Going beyond just ride comfort or handling performance, a new standard of "Driving Comfort" aims for comfort in ride but also in the peace of mind generated by handling performance and drivability . An uncompromising balance which delivers on all the demands of street driving.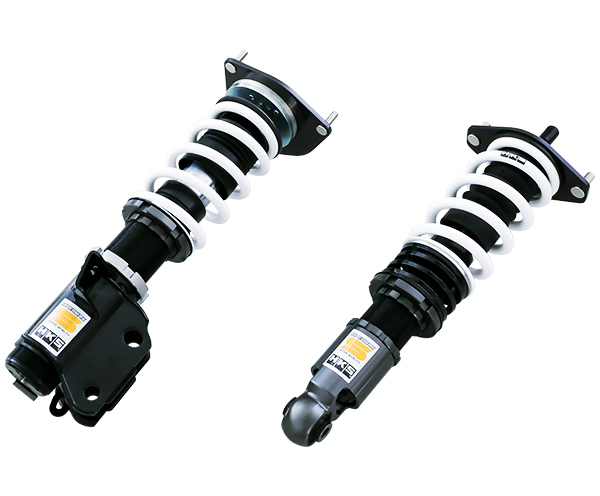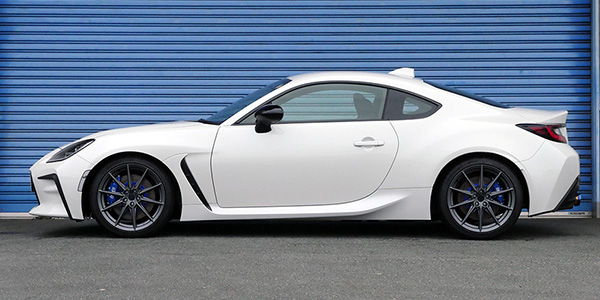 *1. Height from road surface to fender arch.
*2. Height at factory is the data tested at HKS with the setting of Full Kit. (HKS' recommended setting.)
*3. Adjustable range (However, the lowest value may not be road legal.
Even within the adjustable range, car body, arm etc. may contact. In such case, it will be hard to drive.
Damper oil leakage or any other problems caused by low ride height setting from the factory setting will void the warranty of the product.)
*4. Drivable range that there is no contact of car body or arms etc. (However, change of tire/wheel size may cause a problem.)
Caution). Actual data depends on each vehicle.
Kit information
Spring of Full Kit
Specification of damper
* The value of the damping force is at piston speed of 0.1m/sec.
Setting data
* Refer to the above explanation *3 of ride height information for drivable high and low limitations.
Test vehicle information
* Test data at HKS.
Parts List * It may be changed without prior notice.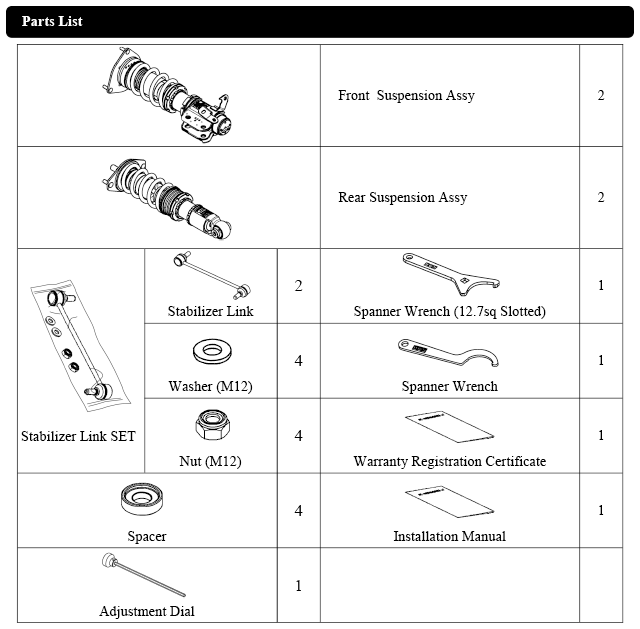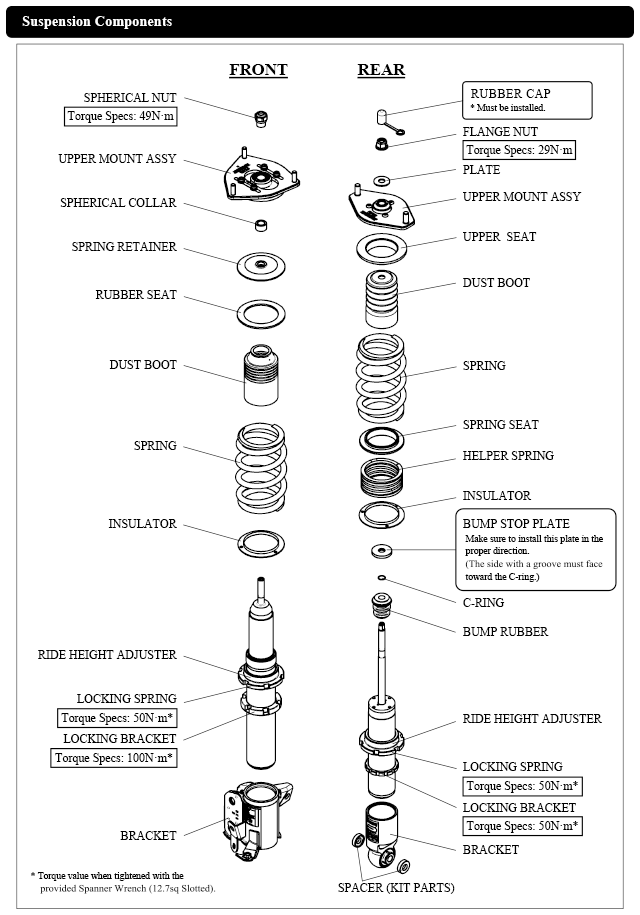 Point
Although the suspension design is the same as the 1st gen 86/BRZ and 2nd gen BRZ, the coilover has been re-tuned specifically to enhance the characteristics of the GR86 since the OEM suspension settings are different for each car model.
After much trial and error in selecting the spring rate, we decided to use a newly designed rear spring which is different from the 1st gen 86/BRZ (80300-AT001 F:5.0k, R:5.0k) and 2nd gen BRZ (80300-AF020 F:5.0k, R:6.0k), and set the spring rate at F:5.0k, R:6.5k for the GR86.
It does not spoil the characteristics of GR 86, which has sharper handling performance than the 2nd gen BRZ.
The shock absorber with 30 adjustable damping force adjustment dials allows the driver to ride comfortably and smoothly on daily driving with the soft setting, and to enjoy performance driving with the hard setting.
The test was conducted with the stock 17-inch tires as well as the ADVAN FLEVA (performance summer tire) and ADVAN NEOVA (track day and competition summer tire).
Highly durable with a three-year warranty by using the latest internal components.