Super Power Flow
IMPREZA WRX STI
IMPREZA WRX STI GDB

■Feature
The pickup will be better before and after the intercept so the mid RPM range response is good and start smoothly.
Do not need to reset the ECU becausae it doesn't affect the stock feedback control.
(This does not apply to the all the situation.)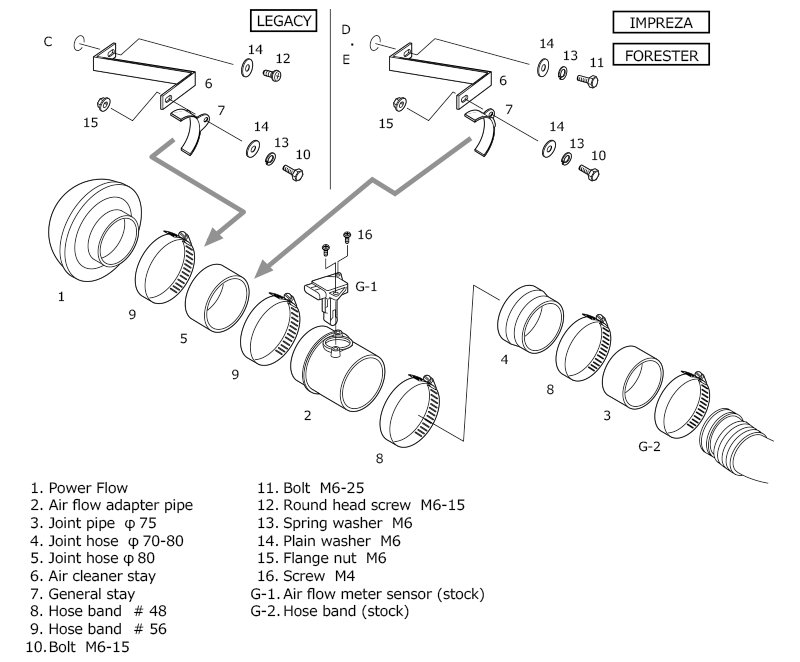 ■Remark
The Super Power Flow is an air cleaner for engine. Please change the filter regularly to have efficiency of the Super Power Flow Filter.
By installing this product, the engine output will get stronger therefore we recommend you to change for high temperature type spark plug. If you drive such as race or other sporty tuff drive, it's a must to change.
This product is designed for normal vehicles but for some case you might need to reset the air flow meter of output adjustment device(AFR etc.) or fuel control device(F-CON etc.) .
[ CLOSE ]