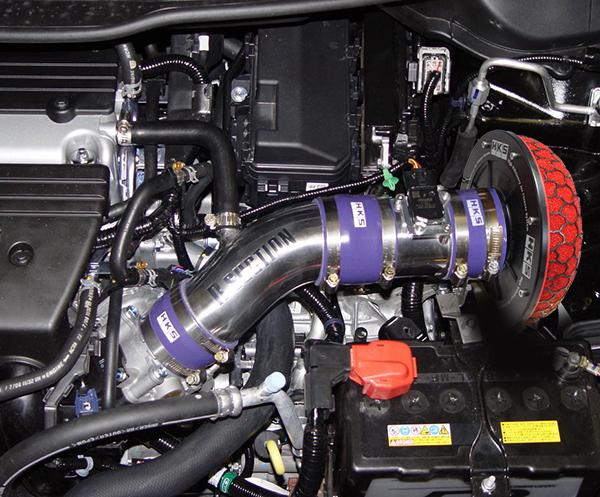 ■Feature
We have improved the characteristic for over 4000rpm and let boost goes up smoothly to the red zone. You can enjoy the sensual feeling especially after VTEC change of Absolute.
When you hit the gas, you will feel the good feeling of response with cool intake sound. This item will provide Odyssey more of sport wagaon style.
This vehicle has very high regulation of 2005 exhaust gas regulation of 75% down engine. Bu we have many tests and developed kit to be used for the stock computer system. Also it can have about same temperature level of stock for the high performance engine.
The shiny buffed piping makes the engine room much beautiful.
■Features Comparison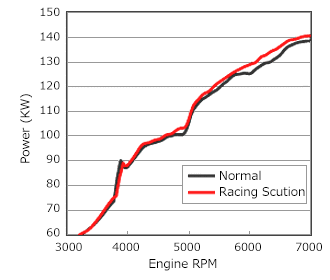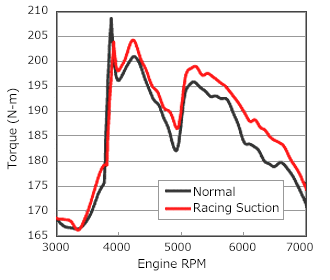 Vehicle Soecification : HKS LEGAMAX Premium MUFFLER,Super Fire Racing M40XL
* The graph data are things of "absolute".