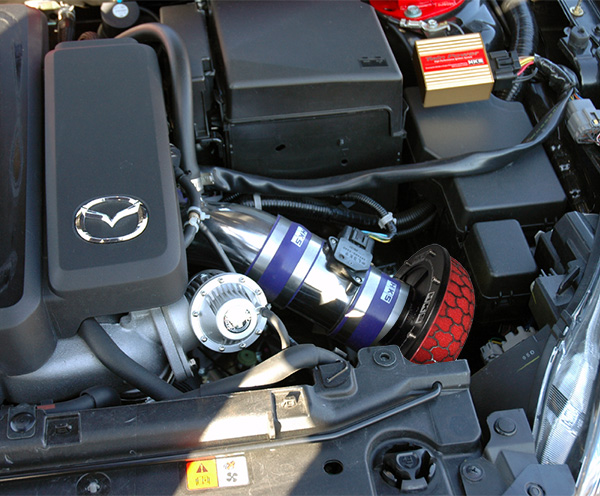 Although maximum horsepower will not increase much, torque at around 3500 - 4500rpm will increased and engine response will be improved.
The polished aluminum prevents deformation of suction hose.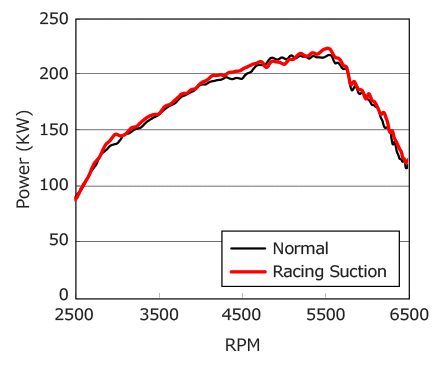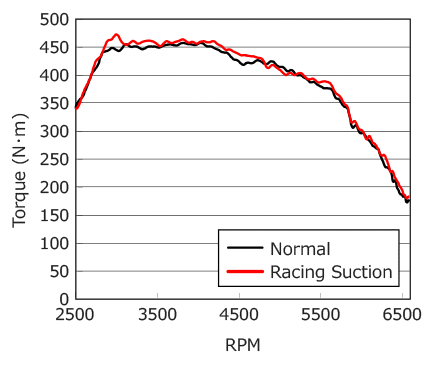 Specification : HKS MUFFLER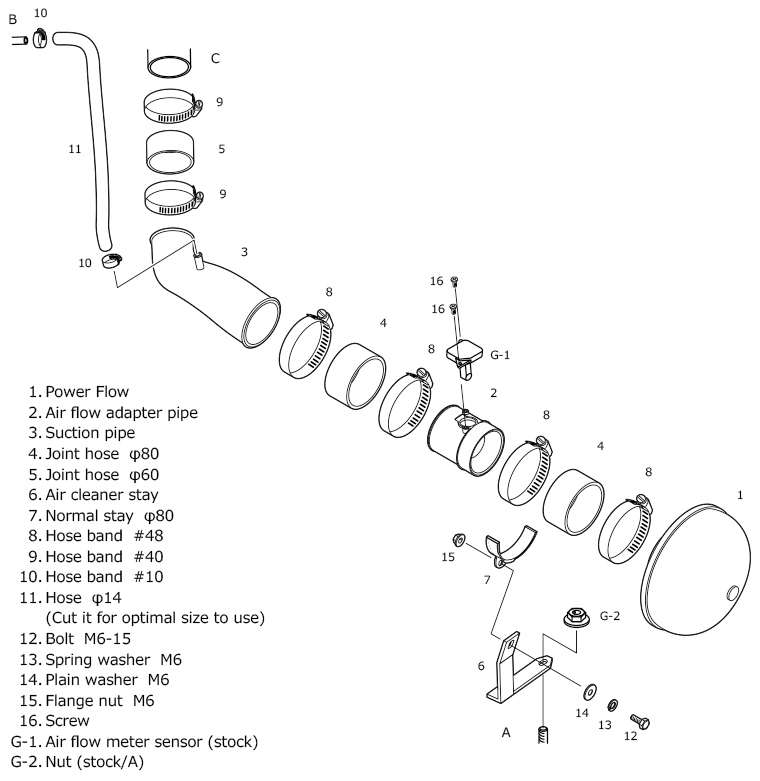 ■Remarks
Racing Suction is a air cleaner device for a car engine. For the best super power flow filter performance, please chagne the filter regularly.
We recommend you to use a high temperrature type spark plug because of the higher power with this product. Please change the spark plug for sure especially in the sport racing.
This product is made for a stock vehicles but for some cars, it might need to adjust in AFR, F-CON settings.