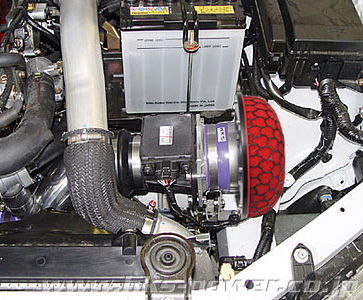 Picture shows the air duct removed.
The engine output increased nearly in the entire speed range.
The improved boost spool delivers increased throttle response across the whole RPM range.
The unique intake sound, which cannot be expected from the stock, accentuates its sportiness.
Installing this product does not effect on the stock feedback; therefore, ECU resetting is not required in order to use this product. (Some vehicles may require resetting.)
LANCER EVOLUTION / CT9A (IX, IX MR)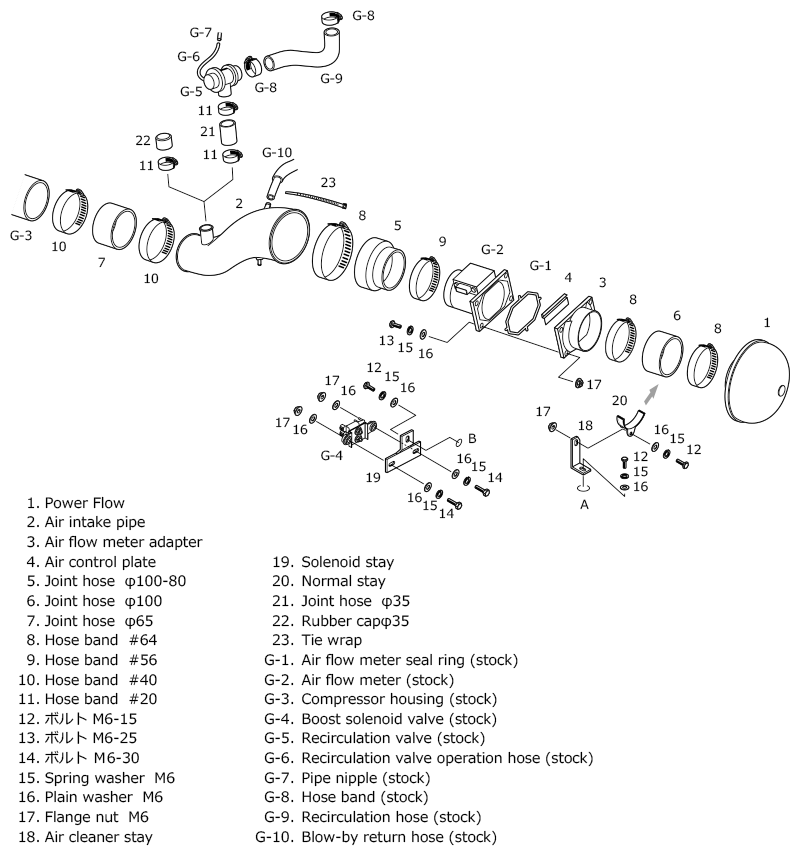 LANCER EVOLUTION / CT9A (VIII)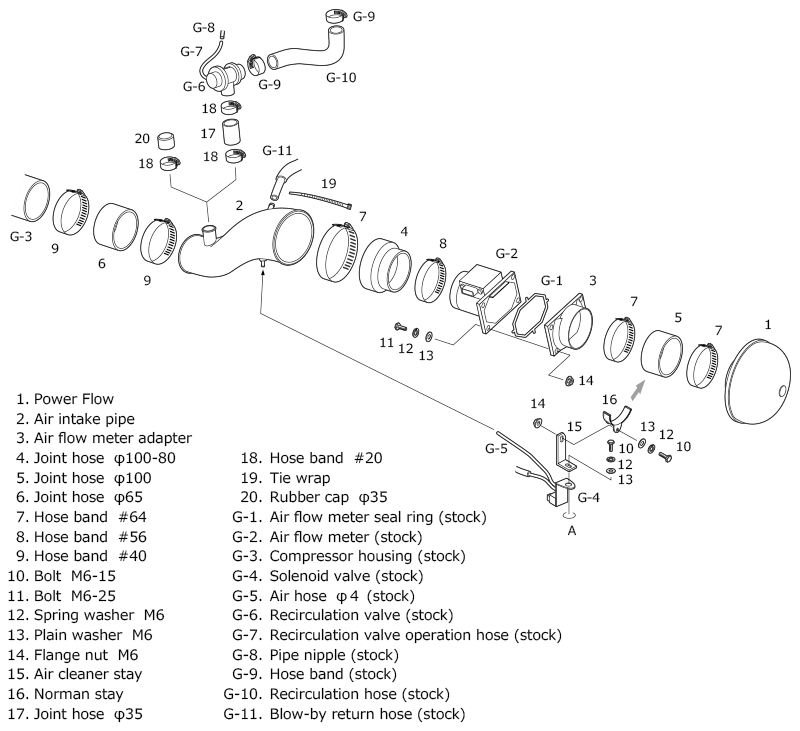 ■Remark
The Racing Suction is air cleaner for engine. Please change the Super Power Flow filter regularly for the best result.
Please change for the heat resistant type Spark spark plug because you will have more engine output with this item installation. Especially for higher power sport racing you must change it!
This item is produced from the stock vehicle, but you might need to reset for adjustment of the air flow meter output device or fuel related devices (such as F-CON) because there are many different types of vehicles.