Combines SUPER POWER FLOW with aluminum pipe and open type air cleaner to improve air intake efficiency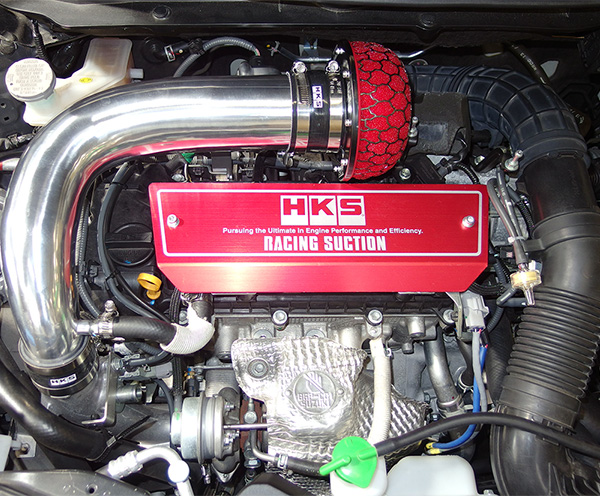 ■Features
Improving an air intake efficiency, HKS changed from flexible rubber hose of the stock to aluminum pipe. This consistent reduces an airflow restriction at an HKS flow bench test compared to the stock intake system.
It keeps strong air flow through from low to high rpm range.
Polished aluminum pipe improves engine room appearance.
Enjoy a distinct sporty intake sound.
■Performance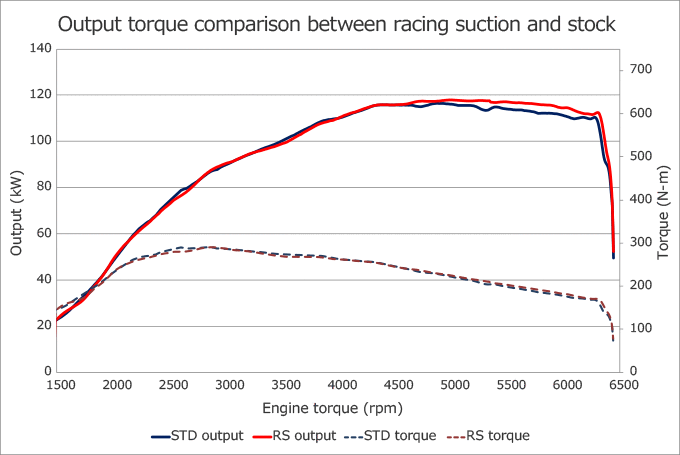 Providing smooth power delivery and torque gains all the way up to high rpm range.