Single Plate Clutch Kit that includes Clutch Disc, Cover, Flywheel for SILVIA (Push type). "MG Composite Disc" eliminates uncomfortable vibration during clutch engagement. Launch controllability and higher torque transfer capacity than metal disc are well balanced. Disc Damper prevents unusual noise from transmission and absorbs shock torque. It protects drive train.
Target horsepower 317kw (430ps), Moving torque transfer 540Nm (55kgfm), Static torque transfer 800Nm (82kgfm) from street driving with easy operation to drifting that requires heat proof performance.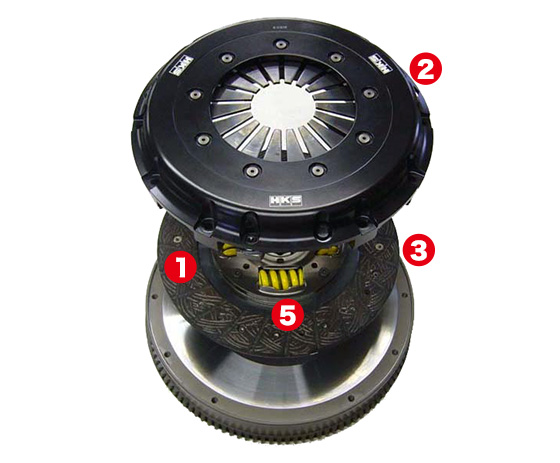 1 New "MG Composite Disc"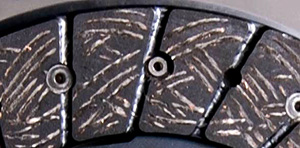 MG Composite Disc" is composite of Metal fiber and Glass fiber. The newly developed disc has ideal performance of friction coefficient, anti-heat and strength.
For street driving clutch engagement is easy and smooth. For circuit driving, it engages quickly without sliding.
The low inertia disc protects synchronizer and accepts quick gear change.
2 Strap Drive Mechanism
Push type clutch cover has Strap Drive Mechanism that eliminates noise while clutch disconnection. It ensures clutch disconnection.
3 Quick Response
The lightweight Flywheel weights 60% in lighter than stock in order to balance smooth engagement operation, quick response and acceleration.
4 Kind Design
Bolt On Design. No modification is required.
All required parts are included in the kit.
No parts to change movement type is required.
It is easy installation and OEM parts are not required. (Replacement of Release Bearing is recommended.)
5 Preventing Noise Protecting Drive train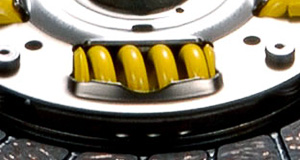 Disc Damper prevents uncomfortable gear noise from transmission. It absorbs shock torque and protects drive train during drifting.
Acceptable Range is the range of engine torque that the clutch can be used for except intentional overheating of clutch.
Acceptable range by condition is the range that the clutch might slide by rough operation, kick back from tire and distortion of parts etc.
Over the limitation is the range that the clutch might slide during clutch engagement at high rpm.
Mechanical limitation is the point that sliding starts when accelerated during driving.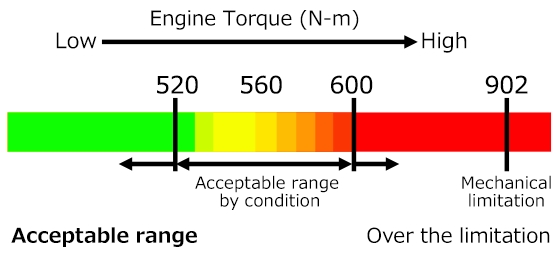 ■Comparison of LA CLUTCH and stock part
●Repair parts