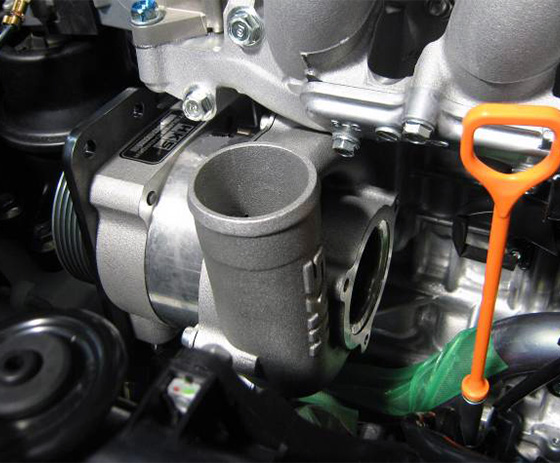 Since its introduction, CR-Z is very popular for the world's first hybrid sport car. HKS tried very hard to develop a supercharger for the hybrid vehicle. And we have adopted HKS famous GT Supercharger which is centrifugal type. It can provide flat torque from the low RPM and have a steady power to the high RPM.
【Features】
A perfect complete kit for CR-Z which HKS original design of GTS 4015 Supercharger was adopted.
All necessary installation parts are included in the Complete Kit. Installation of the kit enables the engine output to increase to 200ps/170ps.
Pro Kit consists of everything except the F-CON iS + OSC of the Complete Kit.
By using with Fuel Upgrade Kit together, you can upgrade from STEP 1 to STEP 2.
No modification to the engine is necessary if the engine output is increased up to 200ps. (However, it is recommended to use HKS engine upgrade parts for race use.)
The kits are not applicable on vehicles equipped with a automatic transmission.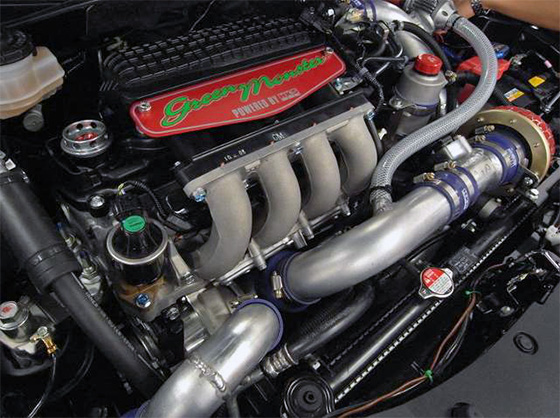 【Performance】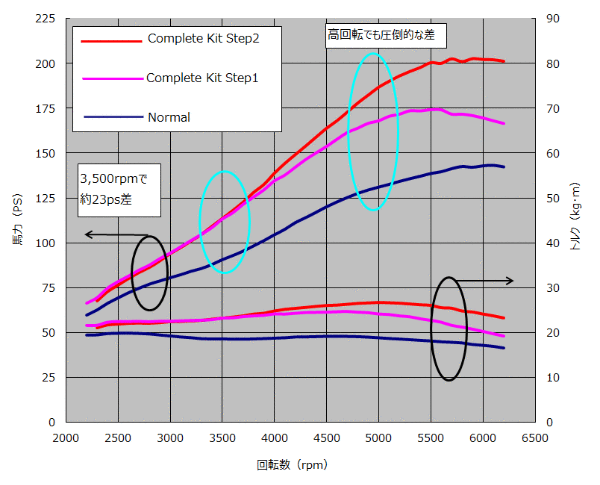 * These are results of in-house test. Results may vary depending on measuring instruments.
【Notes for Installation of Complete Kits】
The factory ECU must have the standard data.
Replace the spark plugs with NGK#8 or equivalent. It's recommended to use HKS Super Fire Racing M40i.
High octane gasoline must be used
Since the factory washer tank is removed to install the kit, DENSO Washer Assy (160200-5070) or similar item may be required.
Average required installation time is 6 to 8 hours.
【Complete Parts】