GT SUPERCHARGER for TOYOTA 86/SCION FR-S and SUBARU BRZ -Ver.3-
VERSION UP KIT to GT/SC SYSTEM FR-S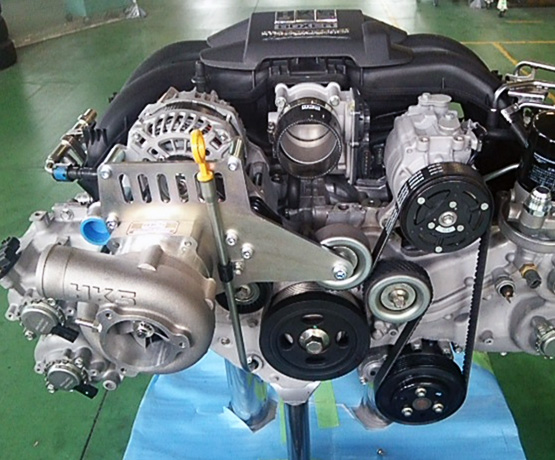 Higher engine power for those who are using V2!
■Features
Upgrading Supercharger Kit Ver.2 to ver.3, which is best match with 91 octane gasoline, enables the engine to increase the output.
With RON91: 255HP (+80HP of the stock)
With E85+PULLEY UPGRADE KIT + Fuel Pump + Injector: 320HP (+150HP of the stock)
The following parts have been redesigned:
Suction Pipe: The diameter of the joint to the compressor is enlarged.
Pulley: The pulley diameter is enlarged for better matching with RON91 gasoline.
3.54 inches ⇒ 4.33 inches
S/C Bracket: The S/C layout is slightly modified to use the large diameter pulley.