With the specially designed parts, the driving performance of the ABARTH 595 changes significantly!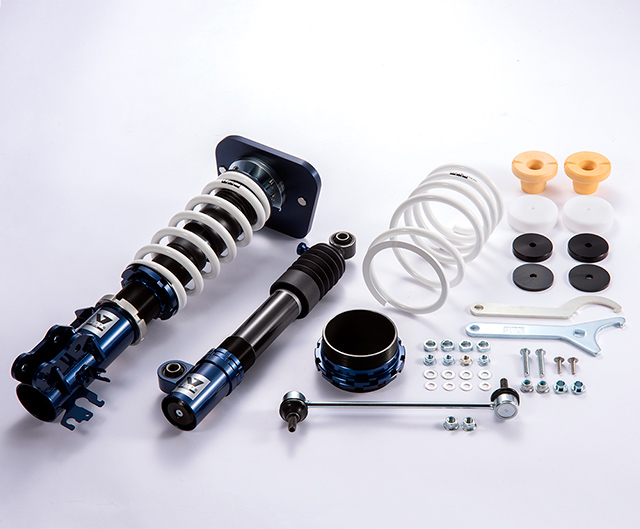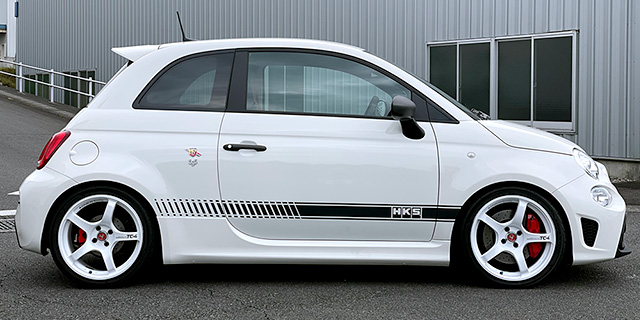 ■CONCEPTS
Some concerns with the ABARTH595 COMPETIZIONE stock suspension.
1.The steering wheel feels less rigid at the front, resulting in poor handling performance.
2.Strong push-up feeling from rear and uncomfortable while driving.

Handling
・Improving the rigidity of the front suspension.
・Improving the stroke of the rear suspension.
Performance
・Adopting a camber-adjustable system at the front.
・Reducing push-up to the rear and provides a more supple feeling.
Appearance
・VIITS Logo is engraved with laser marker on top of upper mount.
・Special VIITS color
■Key points of the Front Coil-overs

1
It provides a more rigid handling compared to the stock rubber upper. Furthermore, the dedicated slide function enables camber adjustment on the upper side.
※Full billets are used to avoid interference with the body and to provide camber adjustment range!
2
VIITS logo engraved with laser marker.
3
4
Inverted Mono-tube shock absorber is equipped for improve rigidity.
PVS and WR Needle Range of dumper setting are expanded.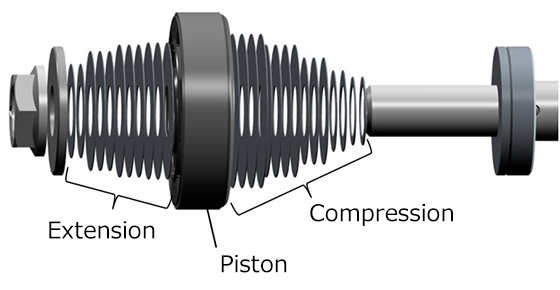 PVS
The preload valve system used in the HIPERMAX IV GT 20 Spec, which innovated the driving performance, is adopted.
Reduces damping force when the piston moves quicker in order to provide more comfortable ride.
5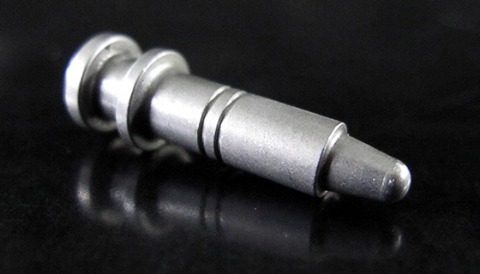 WR Needle:Wide Range Needle(Damping force adjustment)
The shape of the damping force adjustment needle has been redesigned to change the oil flow rate and enlarge the relief passage The damping force characteristics have been expanded in the softer direction to provide a wider range of tuning for improving the driving performance in daily use.
6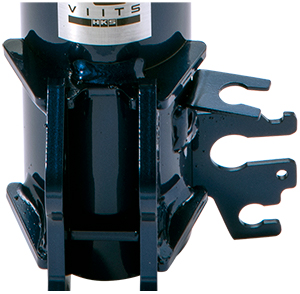 Exclusively designed high-rigidity lower bracket with reinforcement plate.
Other

Exclusive short stabilizer link. Corrects the mounting angle when lowering the vehicle.
■Key points of the Rear Suspension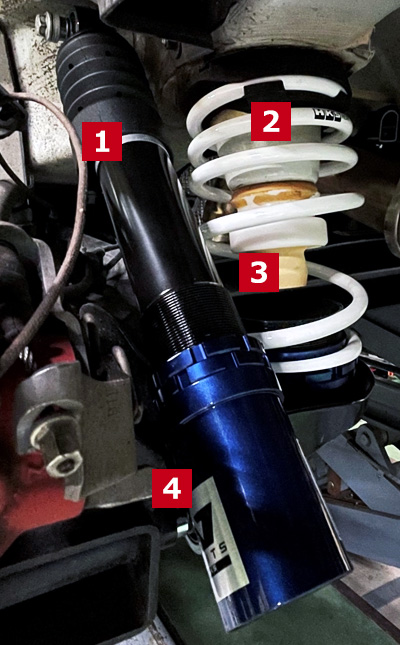 1
PVS and WR Needle
Range of dumper setting are expanded.
NOTE: Refer to the Points of the Front Coil-overs page.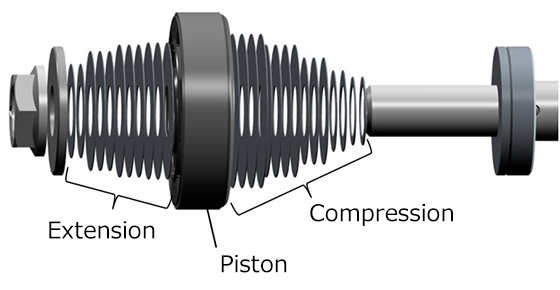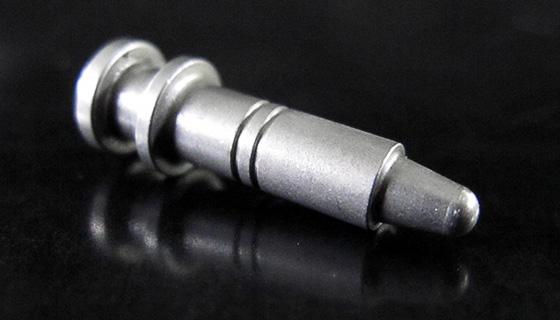 2
Exclusive variable rate springs Achieves supple movement with less push-up at low speeds and more stability at high loads.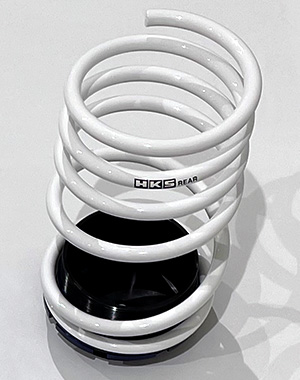 3
Development of special bump rubber to improve the rear push-up, and achieved optimized driving characteristics
ABARTH595 dedicated design
ADVANCED BUMP RUBBER
NOTE: Refer to the next page.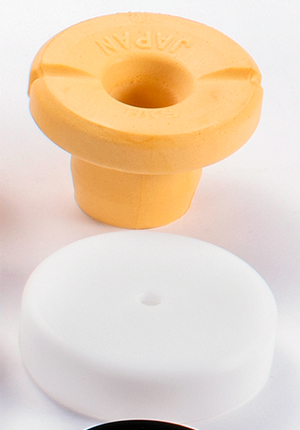 4
Specialized cylinder and Offset mount achieves long stroke.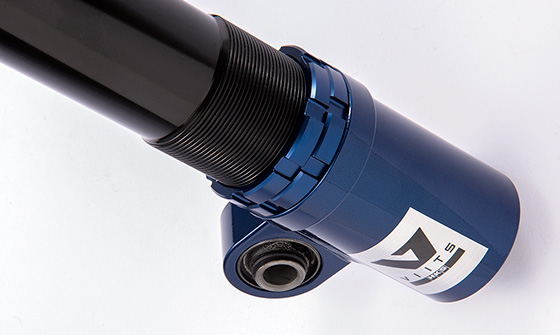 ■ADVANCED BUMP RUBBER FOR ABARTH 595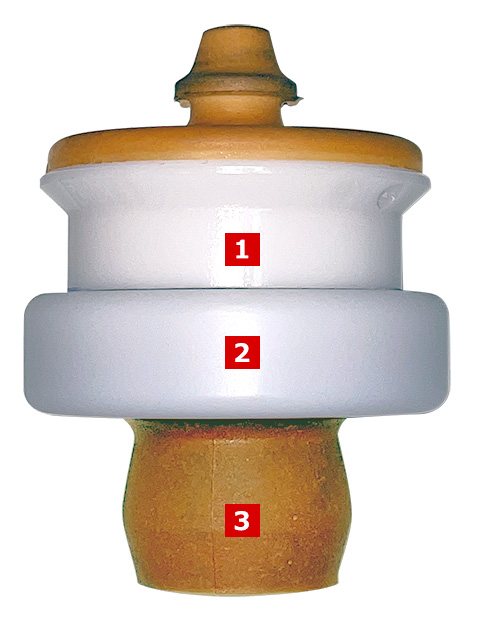 1
Modified stock bump rubber
By using the stock mounting part, the product can be securely attached to the body.
2
Connect part of bump rubber
Installed with screws using the hole in the stock bump rubber
3
Newly designed rubber part
Rather than shortening the bump rubber to reduce the impact of the full bump, the bump rubber, which has less resilience under low force conditions, is touched earlier to act as a sub-spring, allowing the bump speed to move smoothly with the stroke to reduce the impact of the full bump.
Comparison of force characteristics of ADVANCED BUMP RUBBER