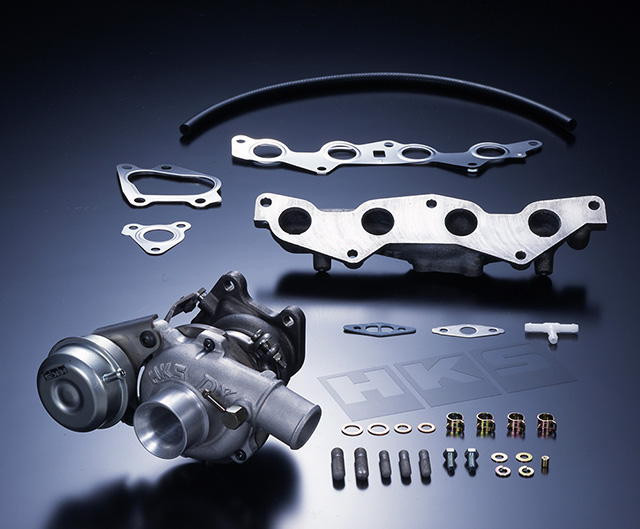 We have renewed popular L880K DX turbine kit for Daihatsu Copen. Reasonable price for an absolute power for your Copen.
■FEATURES
Extreme power for over 3500RPM! HKS DX30KAI can produce more than 110 horse power which is not easy for a normal turbine to make.
Total bolt on installation.
Employed the newly designed "HKS DX 30KAI Turbine".
We designed it to use with stock catalyzer to have a low cost tunig.
■PERFORMANCE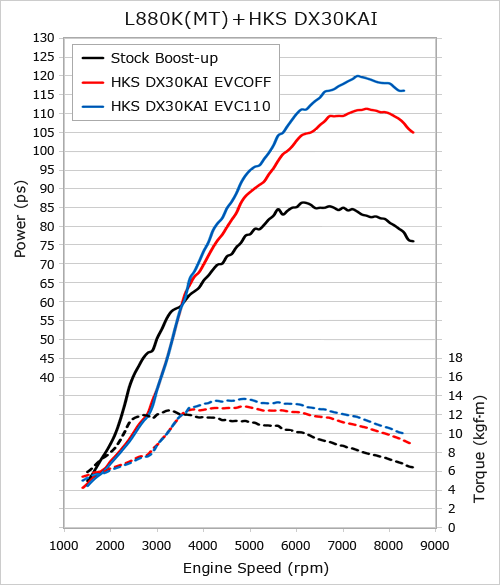 KITParts
DX30KAI turbocharger Assy (including actuator)
Casting exhaust manifold
Gasket, short parts like bolts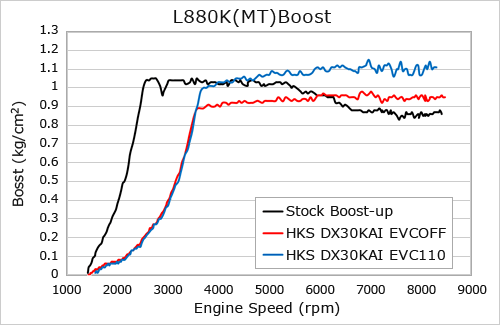 ■Test vehicle specification
For HKS DX turbine test
For Stock Boost-up test
■Installation Notice
* Approximate installation time: 8 hours
* Please make sure to reset the fuel and ignition when using HKS products.
* Because it's a small size, good response turbine, it might have a surging if used with high boost pressure start-up boost controller. To avoid surging, we recommend to use a throttle control correction system, such as HKS boost controller EVC 5 or later
* Need a fuel tuning for boost over 110kPa (120ps).
* Because the later model is a return less system, it needs to use early model fuel pipes or change for a high capacity injector.
* We have set around 88.3kPa (0.9kgf/cm2) for factory setting actuator boost pressure. The approximate boost pressure adjustment is about 4.9kPa (0.05kgf/cm2) for 1mm of actuator rod length change