SUB CONTROL SYSTEM GR YARISfor GR YARIS (GXPA16)
PROTO TYPE
GRヤリス専用設計のEVC7とF-CON iSでエンジン制御を行うことで約40ps※出力が向上します。
Approximately *40ps Output improves controlling with EVC7 and F-CONiS special designed  for GR YARIS.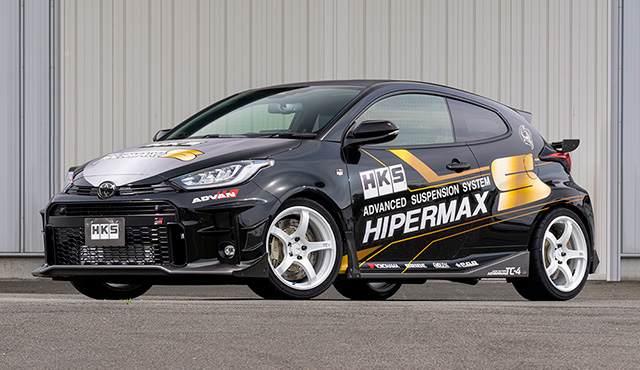 出力特性/OUTPUT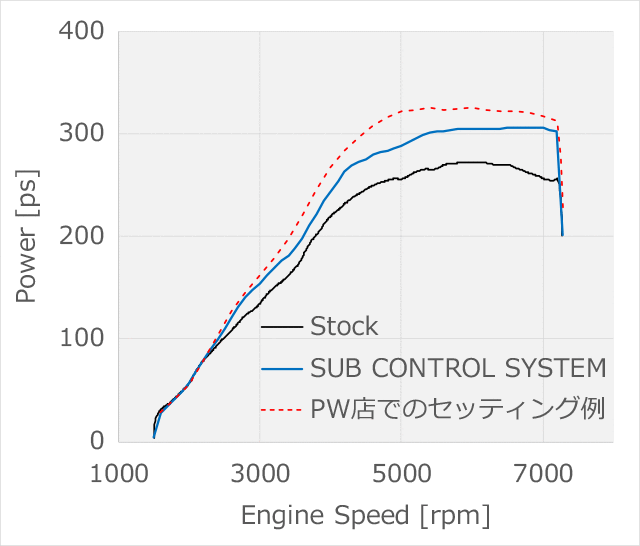 ※HKSパワーライター店でセッティング変更を行うことで純正比60ps程度の出力向上が可能となります。
※HKS power writer shop can make upper setup, it is possible to improve the output about 60ps compared to the stock.
【特長/Features】
負圧作動アクチュエータを採用するGRヤリス専用のEVC7を開発、また各センサー信号を最適制御するために専用のF-CONiSを開発しました。


We have developed the EVC7 specially for GR YARIS, which uses a negative pressure wastegate actuator, and the F-CONiS to optimally control each sensor signal.

配線をカットすることなく取り付け可能なカプラーオンハーネスが付属します。


It can be installed with coupler-on harness, no need additional the wiring.

追加配線を行うことでF-CON iSでスピードリミッター解除が可能となります。


The speed limiter can be removed with F-CONiS with additional wiring.