PRODUCT

【BLOW OFF PARTS】

【SUCTION RETURN KIT】
With Super SQV Kit, blow-off air will return to suction like stock air bypass valve to be street legal.
Although blow off sound will be reduced, more sound will come out from air cleaner.
【Installation】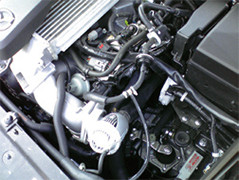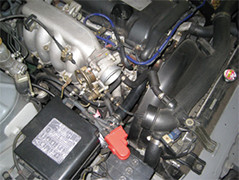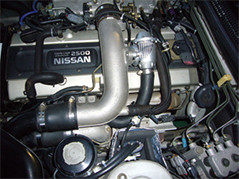 【SUPER SQV PARTS】

SF120-G(Color: Gold) has the same shape and sound as the standard fin. It sounds high frequency from low boost to high boost.
SF100-P(Color: Purple metalic) has two stage sequential sound that sound level of high frequency is low.
SUPER SQV SPECIAL FIN
TUNING THE SUPER SQV SOUND
Remove 4 shorter bolts of 8 bolts.


To retune the SSQV sound, remove 4 bolts (per diagram) and remove the cover. Do not remove the remaining 4 bolts.

Remove the cover.



Change the triple-fin insert.
After removal of the cover, the triple-fin insert can be removed. Select one of 2 fin types, and install the selected fin.

Install the SQV Special Fin to the cover.


To install the Special Fin, simply set the fin to the grooves on the removed cover.

SSQV sound tuning is completed.


Reinstall the cover and retighten the 4 bolts.
Enjoy the tuned blow-off sound.
SUPER SQV PARTS
SUPER SQV RETURN NIPPLE
A Nipple for return hose. It is included in vehicle specified Super SQV Kit and Super SQV Racing.
Features
It can be easily installed by replacement with fin in the cover of SSQV unit. φ19 or φ20 return hose for suction pipe can be used.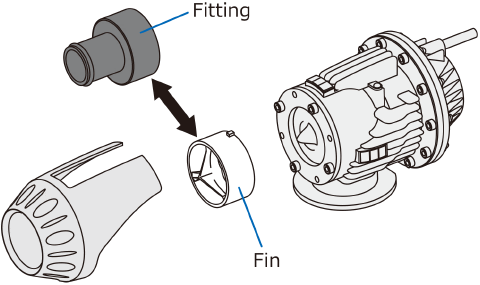 SUPER SQV REPLACEABLE FILTER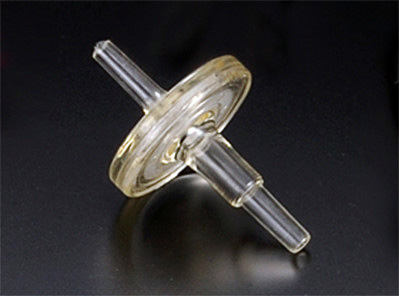 SUPER SQV O-RING & C-RING set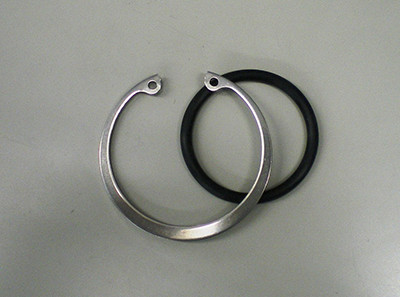 Repair parts of C-Ring and O-Ring set to fix SUPER SQV to the flange.
* They are included in vehicle specified SUPER SQV KIT and UNIVERSAL SUPER SQV KIT.
UNIVERSAL PIPE/UNIVERSAL FLANGE
SUPER SQV UNIVERSAL PIPE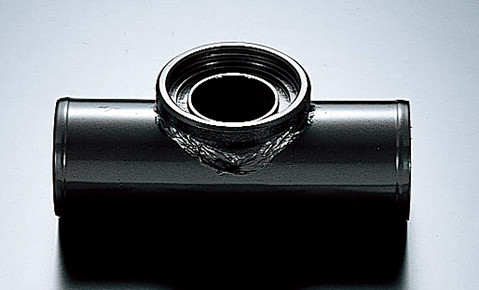 (* This item is to be discontinued. Contact the HKS dealer for availability.)
* Discontinued.
SUPER SQV UNIVERSAL FLANGE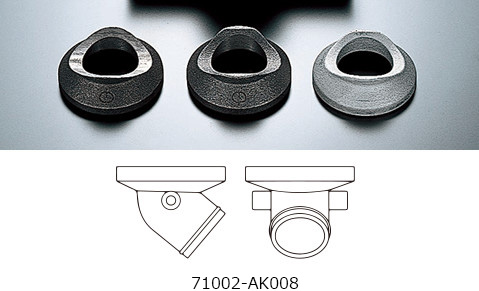 (* Caution: Flanges (Universal) requre welding and some other modifications like making hole.)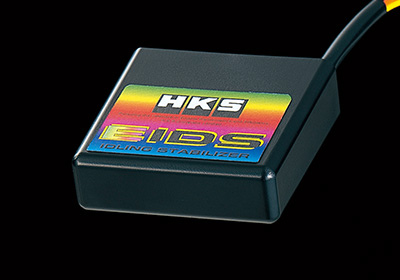 【ELECTRONIC IDLING STABILIZER】
To prevent engine stall, output voltage of air flow meter is adjsuted. When intake parts are changed like installation of blow off valve, air flow meter output voltage is sometimes affected when throttle is closed. EIDS will solve the problem.
* It is only for throttle sensors, which output characteristic is linear. It cannot be used for throttle switch. It does not solve idling problem that is not related with air flow meter output after throttle is closed.
* Discontinued.
Easy Prevention of Engine Stalling
Engine stalled after tuning the intake/blow off parts?
Imbalances in airflow meter output voltage may cause engine stalling.
When throttles of a vehicle that utilizes atmosphere venting blow-off valve is off while driving
Fluctuation of airflow output voltage occurs and causes engine stalling.(Graph: Before Airflow Meter Correction)
EIDS can stabilize idling.(Graph: After Airflow Meter Correction)