PRODUCT
DRY CARBON
DRY CARBON PARTS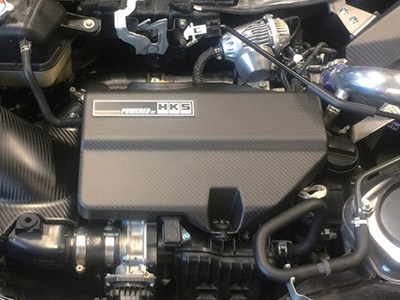 【Dry Carbon Engine Cover】
The dry carbon engine cover improves the engine bay appearance and differentiates it from the stock.
This engine cover is made of 3K twilled prepreg that does not cause much fiber twist;
it created a beauty of an uniform pattern.
The width is approximately 55mm wider than a stock.
The carbon pattern created a premium appearance.
Just replace with a stock cover; no bolt and any tool is required.
HKS original emblem is peeked out of the engine hood opening.
Engine Cover
Stock / HKS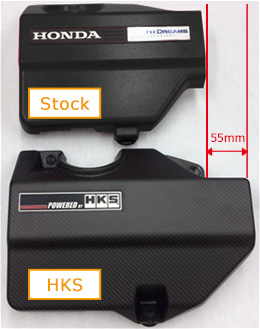 Heat Dissipation Opening