PRODUCT

【OIL COOLER PARTS】

Attachment (for S type)

Adapter bolt A / Adapter bolt B (for S type)

Attachment (for R type)

Adapter thermo (for R type)

Attachment bolt A / Attachment bolt B (for R type)

O ring:
(1)φ56 t=3.5 (2)φ67 t=3.5 (3)φ26 t=3.5
* 2 for each set

Oil Cooler Fitting
(4)#10 straight (5)#10-45° (6)#10-90°

AQP RACING HOSE

Oil Filter
Notes for general Oil Cooler Kit installation.
Be careful before you buy
Cannot be installed for some vehicles.
Please check below instructions before purchase.
(1) Size of the Oil Filter instllation area screw.
Installable for 3/4-16 UNF or M20×P=1.5
(2) Attachment installing part
Need a clearance for engine block attachment installing part as shown in the diagram on the right (unit:mm).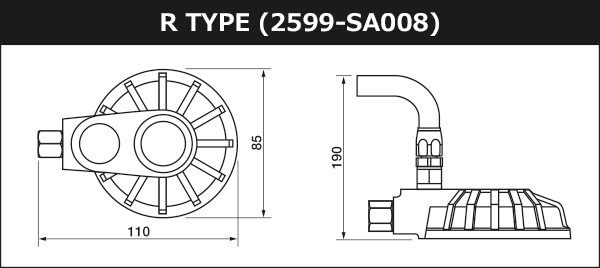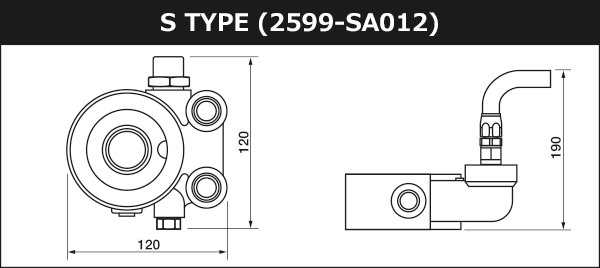 (3) Oil Filter
Be careful not to set the screw part stick out of the stock filter O ring.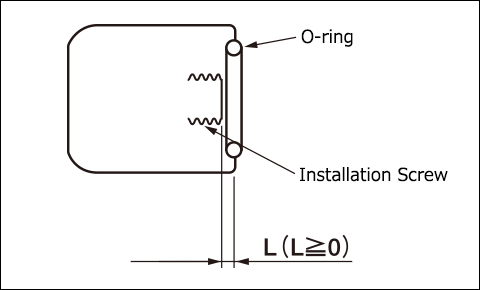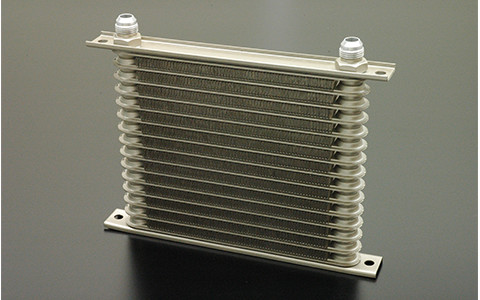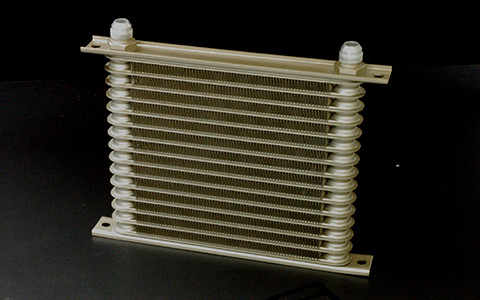 【OIL COOLER CORE】
Select Appropriate Core size for Vehicle's Specifications
The oil temperature must be strictly managed for a tuned engine. For proper oil temperature management and an oil cooler is a must item. Not only for a tuned engine but also for a stock engine, the engine performance stability and engine oil durability are greatly affected by oil temperature management. For proper management, HKS offers 17 different sizes of high performance oil cooler cores. Their cooling performance is highly reliable, and a countermeasure to the internal resistance is adequately taken. Select one to meet your needs and vehicle's specifications.
Oil Cooler's Core Size
The size of the oil cooler is the core itself, which does not include a bracket, etc. Actual outer size includes a bracket's length, hose's installation parts, etc. See the diagram 1 and 2 below.