PRODUCT
ELECTRONICS
BOOST CONTROLLER


【EVC Option Parts】
Full line-up of EVC Option Parts.
HKS offers full line-up of the EVC option parts to install the EVC to all types of turbo engine vehicles.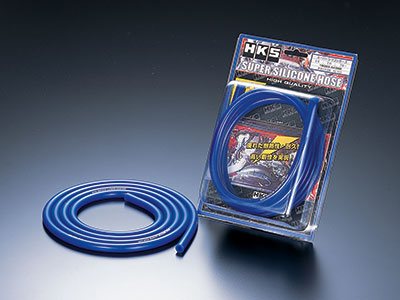 【SUPER SILICONE HOUSE】
High Heat Resistant, Durable and Rigid Super Silicone Hose!
"Super Silicone" with high heat resistance and durability is utilized.
Redesigned size and hardness provide high rigidity.
Smaller and minimized bending radius provides more flexible connection.
Best use for connection of EVC, boost meter, vacuum meter, etc.
Engine compartment appearance can be improved.
Specifications
I.D.: 3.5mm/O.D.: 8.5mm/Length: 2m (φ4 Type)
I.D.: 5.5mm/O.D.: 10.5mm/Length: 2m (φ6 Type)
Heat-resistance: 260℃ Continuous Use: 2000h+
Counter-pressure: 784.56kpa (8.0kgf/cm2)
TB (Tension): 8.53Mpa
EB (Extension): 600%
TR (Tear Strength): 25.5N/min
CS (Compression): 15 (150℃ x 24H)
Chemical Resistance
Alcohol: ◎
Oil: ◎
Gasoline: △
Light Oil: ×