PRODUCT
ELECTRONICS
IGNITION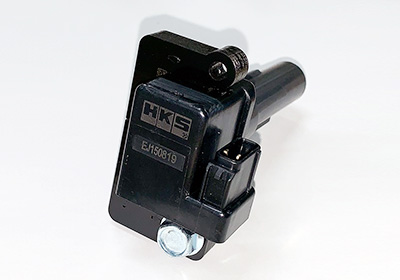 【SUPER FIRE RACING COIL】
HKS introduces ignition coils with improved ignition energy. Increased ignition energy improves flame kernel formation and its growth, increasing flame propagation and engine combustion efficiency.
Combustion is improved from the moment engine starts. Idling, low to middle rpm range efficiency is improved as well.
Increased secondary voltage retains perfect engine combustion even in high rpm and high boost conditions.
* Discontinued.
Features:
Direct fit easy installation.
Improved combustion in high rpm, high boost.
Better engine start, stable low rpm, and idling.
Improved ignition for circuit driving and other heavy-duty application.
Improved stability, idling stability, response, and combustion efficiency.
SUPER FIRE RACING COIL prevents a reliable ignition and improves combustion even in rich fuel mixture like 9.5 A/F.
Current limit control prevents ignition coil from damage that might be caused by an overcurrent due to ECU error.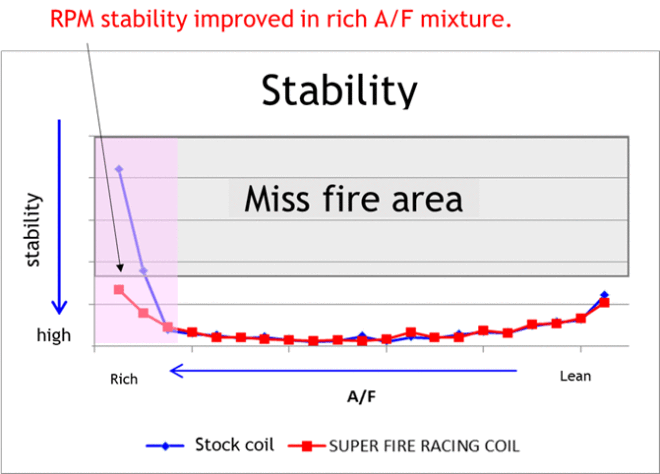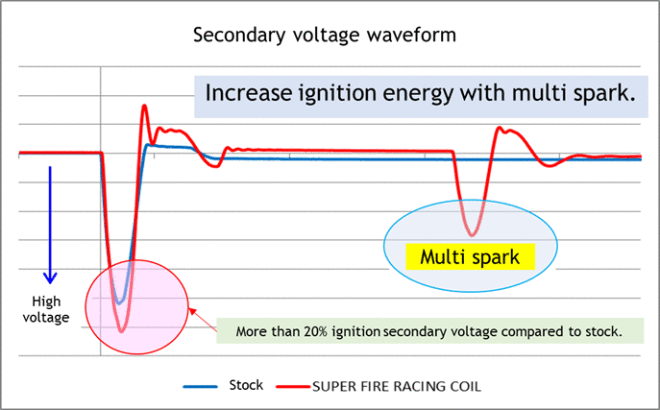 * The spark plug receives 100% of the energy improved by the coil, HKS recommends to use the HKS SUPER FIRE RACING PLUG series.