ENGINE BLOCK COMPONENTS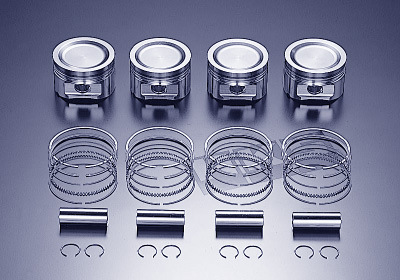 【FORGED PISTON KIT】
Forged piston target clearances are different for each engine. Please check the instruction manual or contact your dealer for details.
Compression ratio data is based on normal head with no modification and should be used for reference only.
* Spare modification may be required depending on individual cylinder block specification.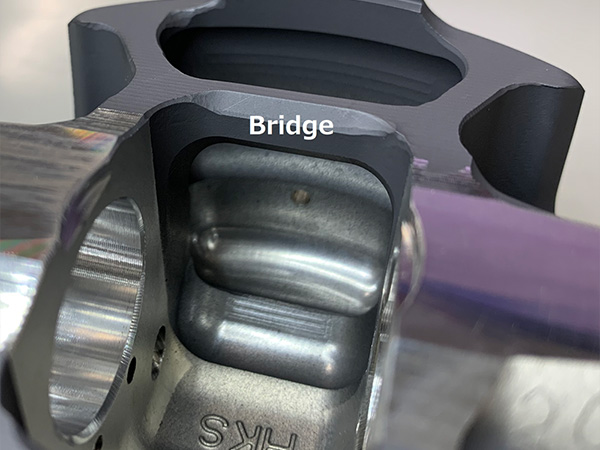 【BCD Piston Kit】
Features Dual-layer coating in order to reduces friction. Furthermore, this piston kit provides both light weight and high rigidity through the use of a bridge structure.
What is "bridge structure"?
(1) Enhancement of rigidity
Bridge shaped ribs are designed at both sides near the piston pin connection to improve rigidity.
Utilizes A2618 material for superior high-temperature resistance and increased strength.
(2) Weight reduction
Optimized profile to shorten skirt height for less weight.
Narrowing the skirt width on the anti-thrust side.
Shortening the piston pin to reduce the weight of the pin boss and pin.
Thinner wall and lighter weight by using high-strength materials.
(3) Lower friction
Two-layer fluoropolymer and molybdenum coating for friction reduction.
In consideration of effective sliding at high RPM, fluoroplastic coating is used for the inner layer and molybdenum coating for the outer layer.