MUFFLER SERIES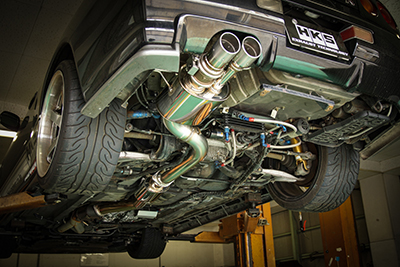 【2 Stage eXhaust】
Silence and High Power
As the tuning level is advanced, implementing "silence" and "high power" together may be difficult. But, with 2sx Muffler, it is possible by the switchable valve equipped with this exhaust system. The valve controls the exhaust path depending on the engine RPM so the exhaust system can withstand high power maintaining silence at low speed.
* Discontinued.
Switchable Valve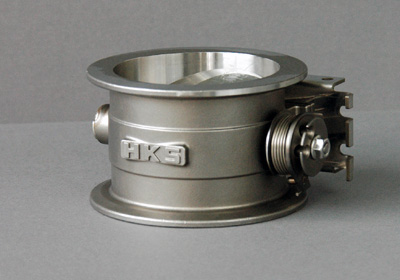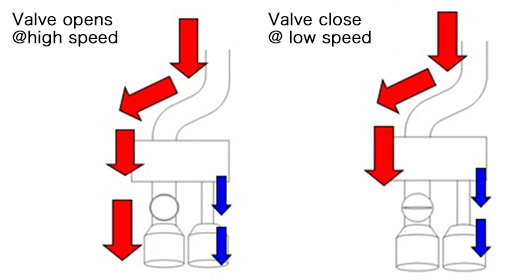 This valve makes two exhaust paths. The valve is operated by an electric motor.
The valve is connected to the electric motor with a control cable to transmit power. The electric motor is automatically controlled by a controller.
* The controller is a purpose-built. The engine RPM signal and speed signal are required to connect to the controller.
The valve opens and closes automatically according to the engine RPM and speed.
This exhaust system with the switchable valve can implement "silence" and "high power" together.
TAIL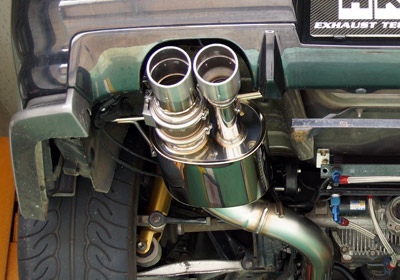 Simple but Special.
The exhaust tip is made of Titanium to create the impressive appearance.
The hairline processing to surface provides matte finish making a calm impression which is different from a stainless exhaust tip.
2 Stage eXhaust – Sound Image