MUFFLER SERIES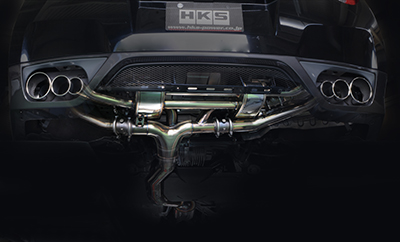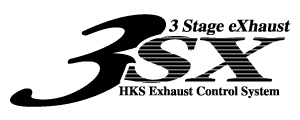 【3sx Muffler】
The digital control valve exhaust system for sound pressure and exhaust efficiency.
It's always challenge to acquire both quietness and high output for automobile. To comply for turbo upgraded for R35 GT-R, we have developed changeover valve system muffler. So depending on the exhaust flow, the flow channel can be changed to give more power and cool exhaust sound.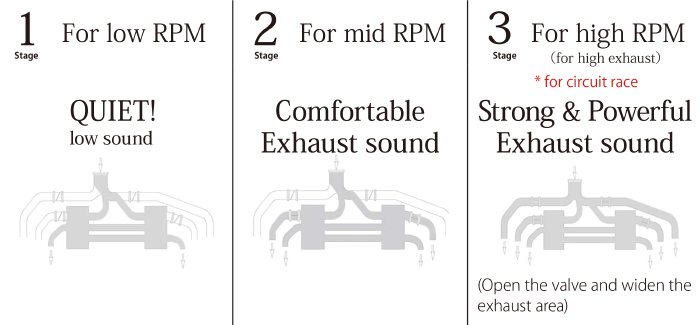 2 valves in front and 2 valves in the back operated by electric motor. The valves are connected to the motor with cables and special unit controls the motor.
In the automatic mode, the valves are opened or closed by the RPM or automobile speed. For low RPM (Stage 1), all the valves are closed which provides quiet sound. For mid RPM (Stage 2), only the back valves are open for both power and quietness is provided. And finally for high RPM (Stage 3), all the valves are open for the most power. Also the manual mode let you open all the valves.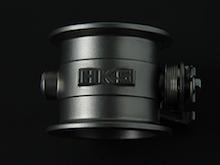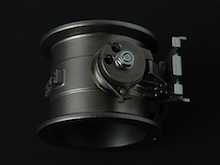 Variant valve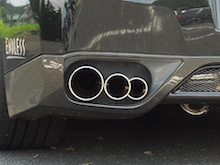 Finisher
The finisher has a special surface work that make hard for soot to stick to.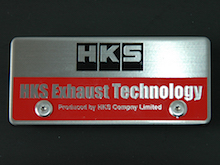 Metal emblem
A special metal emblem comes with the kit.
Changing muffler sound pressure graph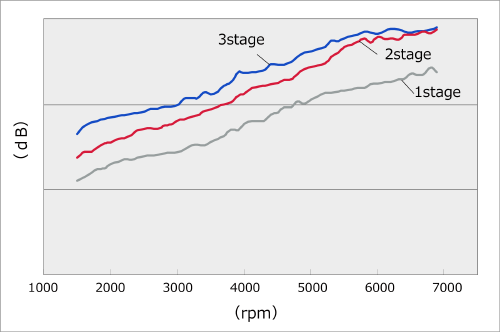 This graph shows each 3 stages testing. We have analyzed muffler's sound pressure and exhaust balance and set the switching point of the stages. (When driving, it automatically changes)
* Stage 1 sound pressure is very like to the sound of stock muffler.