MUFFLER SERIES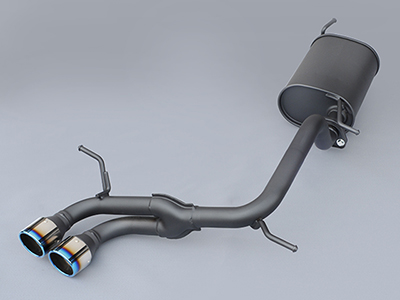 【Cool Style】
"Stylish" & "Affordable"
Cool looking from rear side.
Comfortable sound quality and level.
* Discontinued.
Main material is "high quality" and "affordable" SUH409 stainless steel.
"JASMA" approved
Center layout (excluding some items)
Modification of bumper is not required even layout of the exhaust sytem is change to center outlet.
Center outlet layout enables enough road clearance for parking. It matches with HIPERMAX S-style.
Burnt colored tip.
* Advantex is a registered trademark of Owens Corning.