MUFFLER SERIES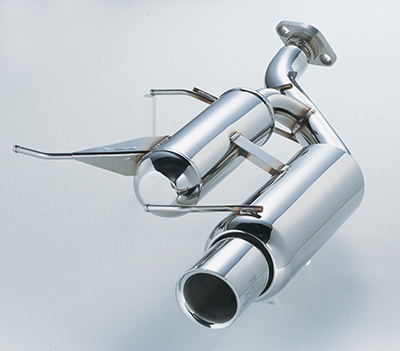 【ES premium】
Small diameter cannon ball type sporty silencer with elegant style "ESpremium muffler".
End of the silencer has diffuser shape that have shade around there when installed to a vehicle. It has an elegant look. The thick designed tip has premium looking that differentiate from other cannon ball type exhausts. It is environmental friendry exhaust system. Although the sound level is slightly louder than stock exhaust system, it has high sound quality. This is a new cannon ball type exhaust system with "ELEGANT & SPORTS PREMIUM" looking.
* Discontinued.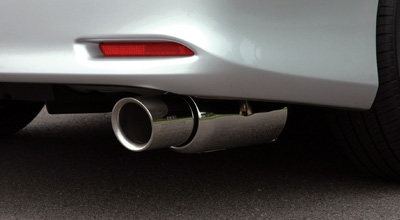 Sports & Elegant are the concept, and products are designed to match with rear section of each vehicle.
"JASMA approved" as street legal products.
The compact silencer has sporty looking, and the thick tip has elegant and premium appearance.
The material SUS304 enables beautiful appearance as well as durability.
Proven "Advantex* glass wool" (Continuous fibeer glass wool).
* Advantex is a registered trademark of Owens Corning.