MUFFLER SERIES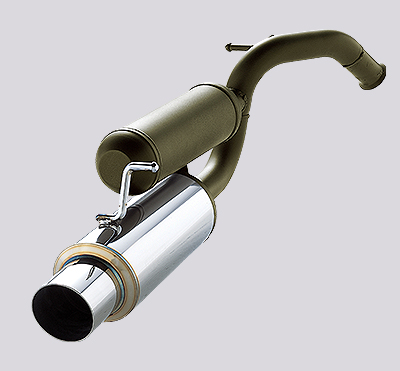 【Es Wagon 409】
Affordable exhaust systems for wagon vehicles.
The material of main silencer and tip are made of SUS304. Pipe portion, which is difficult to see, is made of SUH409. This combination enables good appearance and high cost performance.
Street legal.
Enhanced performance.
Sporty and compact design silencer and tip are set to match with vehicle style.
Proven "Advantex* glass wool" (Continuous fibeer glass wool).
* Advantex is a registered trademark of Owens Corning.
* Disconined.