MUFFLER SERIES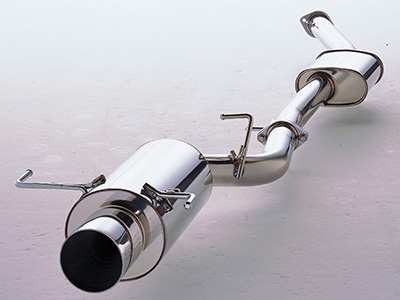 【silent Hi-Power】
High quality sound. Sport exhaust system with reduced noise level.
Silent Hi-Power mufflers offer high performance and sporty appearance with the added benefit of reduced noise levels making it the best choice for more mature enthusiasts. Silent Hi-Power mufflers are constructed entirely of SUS304 grade stainless steel for high lustre, long lasting performance. For certain applications, HKS has introduced the "Silent Chamber" which removes a lot of the lower frequency noise that can often be heard into the cabin even when cruising. The silent chamber removes this uncomfortable noise but due to its closed end design, only a minimal amount of exhaust gas flows into it, meaning that the disruption to exhaust gas flow through the entire system is minimized and there is no harm to performance.
Silent chamber for some vehicles.


Straight structure has a characteristic that is easy to eliminate high frequency sound. However, it is difficult to control low frequency uncomfortable sound that can be heard in the cabin. Silent chamber can reduce this low sound.
In addition, because of the closed inside structure, exhaust gas does not through inside silent chamber and exhaust gas resistance is less. Therefore, there is no performance difference even silent chamber is equipped.
"JASMA" approved.
The material is SUS304 for improvement of appearance and durability.
Proven "Advantex* glass wool" (Continuous fiber glass wool).
Hollow hook and pressed flange for some vehicles to reduce weight.
Redesigned inner structure of silencer to improve performance and appearance.
* Advantex is a registered trademark of Owens Corning.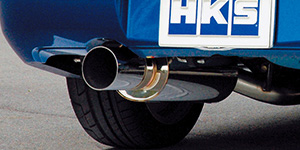 TYPE-H
Sport type round shape silencer.
TYPE-S
Oval shape silencer for noise reduction.