MUFFLER SERIES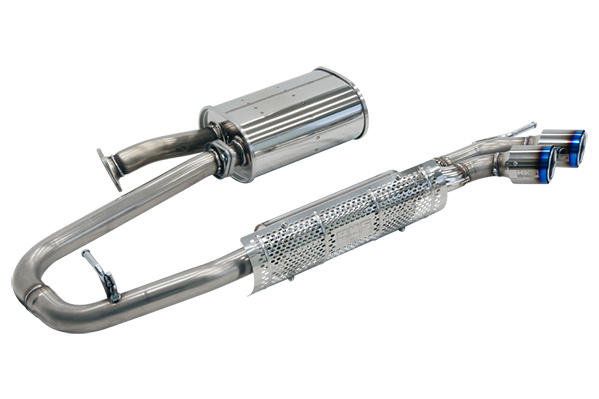 【LEGAMAX TRAIL MASTER】
Stylish and impressive appearance exhaust
LEGAMAX TRAILMASTER is the most suitable muffler for an SUV user who wants to drive smart at any time.
This side exhaust tip layout is designed not to disturb loading/unloading cargos at the cargo area and allows attaching a trailer hitch. (Some models are not side exhaust tip layout)
This sport muffler having both exhaust efficiency and sound control ability at a higher level by reflecting its own exhaust technologies acquired from the existing HKS muffler series.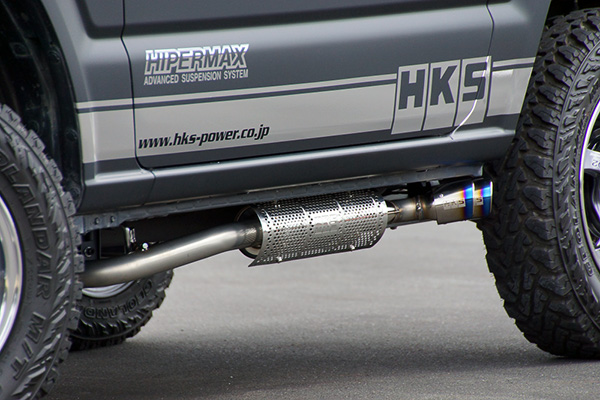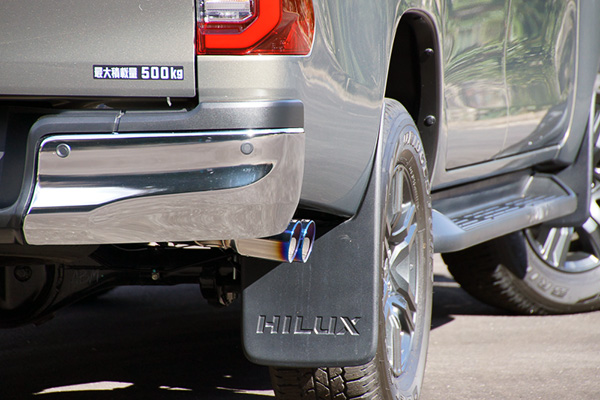 You can feel the sophisticated image even from the wild appearance that matches the SUV.
The LEGAMAX TRAILMASTER is designed considering the practicability of the cargo area like loading/unloading the cargo. It has not only a wild appearance but also has a tenderness for users.
The muffler meets the strict requirements for the Motor Vehicle Inspection (Japan) such as the exhaust noise test or JASMA. You can use the product safely.
We deliver an excellent appearance and durability of the product by using SUS304 at the front pipe.
Advantex® glass wool which is superior to durability and noise reduction is used at the sound-absorbing material in a muffler. It maintains good sound-absorbing performance for a long time.
1 (one) year warranty period after purchasing the product for overseas customers.