OTHERS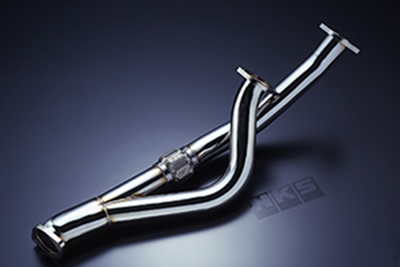 【STAINLESS FRONT PIPE】
STAINLESS STEEL HIGH PERFORMANCE FRONT PIPE.
Front Pipe decreases secondary exhaust gas pressure of turbine to improve response.
Stainless steel is durable and good looking.
Flanges are also made of stainless steel and tig welded that reduces exhaust gas friction.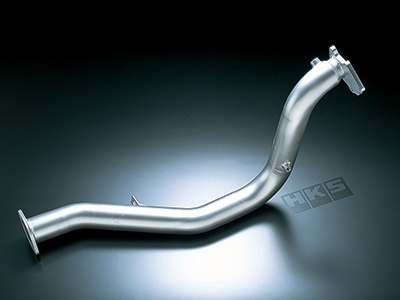 【FRONT PIPE】
HKS FRONT PIPE pulls out potential power from turbocharged vehicle.
Diameter of pipe was studied and selected for each vehicle, engine performance and characteristics.
Pipe is designed as straight as possible to reduce secondary exhaust gas pressure.
Response of turbocharger is improved, and potential power of turbocharged vehicle comes out.