OTHERS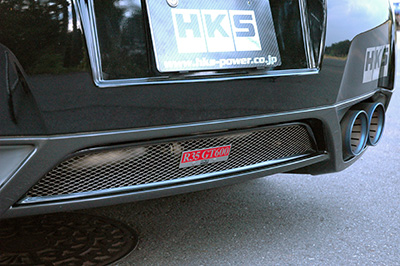 【SUPERIOR FINISHER】
LEGAMAX Premium for R35 GT-R has original pipe layout for ideal exhaust efficiency. Therefore, clearance between stock resin "Finisher" and exhaust pipe is smaller than stock condition. Long
high load operation may cause heat problem.
* Removal of stock finisher is recommended to install LEGAMAX Premium. (Although long time high load operation test was performed and found no problem, for safety reason, removal of stock finisher is recommended.)
"HKS SUPERIOR FINISHER" has stainless steel mesh for durability and beautiful appearance.