OTHERS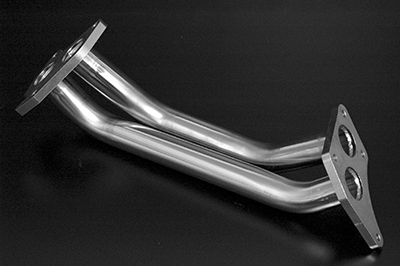 【SUPPORT PIPE】
Efficient and better power output in all range and a faster boost between exhaust manifold and turbine support pipe.
The kit improves efficiency of turbine support pipe, which is installed between exhaust manifold and turbocharger of SUBARU Impreza. There are two models. One is for GC8 D-Type to GDB AB-Type. Another model is for Twin scroll for GDB C-Type or later models.
Turbine response is improved, and it increases horsepower for all rpm range. It is recommended to use with HKS Stock Replacement Stainless Exhaust Manifold.