HKS PREMIUM GOODS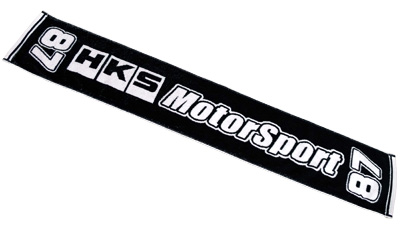 51007-AK249
HKS MOTOR SPORT TOWEL
HKS Motor Sport Staff Goods are Available!!
Towel size : 110cm x 20cm
Material : Cotton 100%
HKS Motor Sport logo printed.
Towel is made of cotton 100% having smooth texture.  Made in Japan.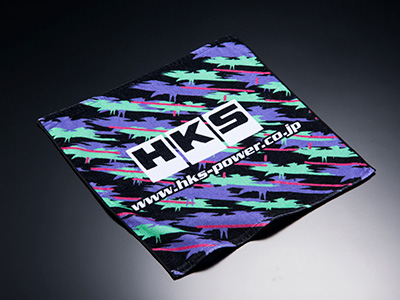 51007-AK227
HKS OILCOLOR HAND TOWEL
Towel size : 34cm x 34cm
Material : Cotton 100%
HKS oil color hand towel is added to HKS PREMIUM GOODS series.
HKS logo and URL are printed on the oil-color base.
This towel made in cotton smooth to the touch.
Excellent in water absorption property and air permeability.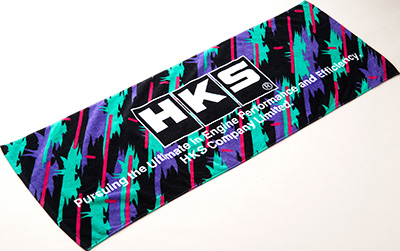 51007-AK205
HKS SPORTS TOWEL
Towel size : 42cm x 120cm
Material : Cotton 100%
Sports towel finished in HKS oil colors.
Sheared finish gives a smooth and soft texture whilst making it ideal for printing which enhances the colors of the oil pattern.
The contents on this website were updated as of December 10, 2015.
The product specifications and price are subject to change without a prior notice.
The product colors may be different from the actual products due to different lighting condition.
These goods are available through HKS dealers.