INTAKE SERIES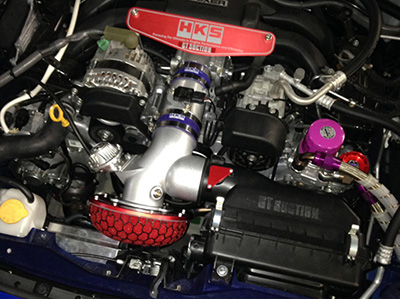 【GT SUCTION】
Variable suction enables well-modulated sound between a factory suction and Racing Suction.
"GT SUCTION" is a variable intake system to suit driving conditions.
Butterfly valve is operated by a vacuum actuator for reliable and accurate control.
The EVC-GT controls valve opening between 1000-5500rpm.
By setting the valve programming correctly, performance is equivalent to Racing Suction.
Valve holder is included for simply and tidy mounting.
EVC-GT installation harness is available separately.
* SUPER HYBRID FILTER is not included.
Valve Controller (EVC-GT)

Engine Output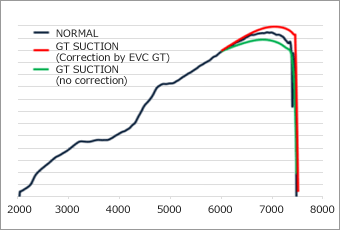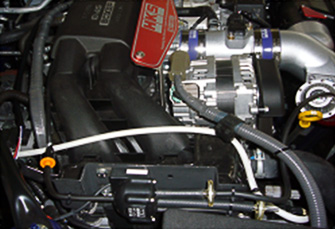 【ECU Free Harness】
When installing GT Suction Valve Controller and/or electrical parts, installation can be done without damage to the stock ECU wiring.
* Do not take the power supply from this unit and/or red or black wires. If neglected, noise may occur in ECU which may cause malfunction.