ENGINE OIL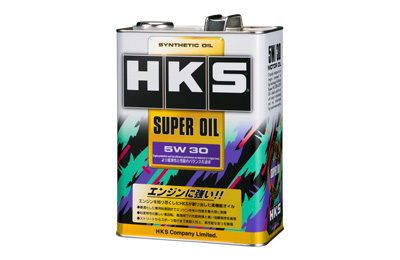 【SUPER OIL 5W-30】
Trust Us with Your Engine!!
New high performance oil is released by HKS, the expert of the engine tuning.
The engine performance can be maximized by the optimized velocity exclusively selected for each purpose of use.
High performance and oil film maintenance in the range at high speed and temperature require severe viscosity characteristics.
This new oil provides high performance and affordability at high level in a well-balance.
Viscosity – 5W-30 equivalent to SP grade.
* The product has been changing its chemical composition since March 2022.
The color of the revised product looks slightly different compared to the existing one.
Please note that the shipping time of the revised product could be earlier or later depending on the inventory status.
High performance and affordable oil is newly released from HKS engine oil series that is well known to maximize the engine performance.
The viscosity is 5W-30 and equivalent to SP grade. This oil provides high oil film maintenance at high temperature range and available for various types of cars.

Viscosity: 5W-30 –Equivalent to stock
*w30 grade. ・Max Oil Temperature: 130℃
Base Oil: SYNTHETIC
Container: 4L steel made can
Equivalent to SP grade
4 cans / case