PRODUCT
POWER TRAIN
CLUTCH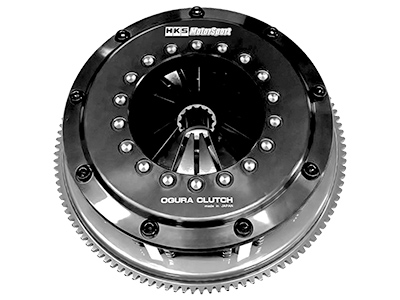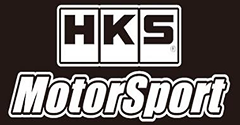 【HKS x ORC METAL CLUTCH】
TRIPLE 2JZ-GTE
HKS offers a Racing Clutch System "HKS x ORC Triple Plate Clutch" as a part of a total tuning for 2JZ-GTE engines.
Used even on 2JZ-GTE conversion of HKS GR Supra, this product extensive durability was design to withstand extremely harsh use.
Supporting up to 980 N/m torque, easy to handle clutch exercises outstanding torque transfer even in rough use conditions such as drag, drifting or racing, without friction (μ) fade.
Adopting lug drive structure allow to simplify clutch system and decrease possible troubles with overall improvement in reliability.
* Conditions and use of vehicle may lead to worsening of clutch feeling, disengagement troubles and other issues with clutch and transmission. HKS will not accept any such claims related to use of this product.
* This product was developed together with OGURA CLUTCH CO.,LTD.
* Installation of this product requires knowledge and skills, please install only at experienced racing garage.
Specifications
Torque Capacity: 980N/m (100kgf/m)
Type: PUSH (Includes PUSH Conversion Kit)
Disk size: 200mm
Includes
Triple Plate Clutch ASSY
Flywheel Bolts
Spring Bearing
Release Bearing
PUSH Conversion Kit
ATTENTION -Competition Use Product-
■About this product
This product is designed for a competition use only and not intended to be used on public roads.
HKS does not bear any responsibilities for use of the product on public roads.
This product is designed for a modified vehicles with improved power output.
■Warranty
HKS does not provide warranty for this product, regardless the time of purchase, mileage or other factors.
HKS does not bear any responsibility with respect to breakdowns or damages caused by installation or use of this product.
---